Sophomores Make Varsity Baseball Team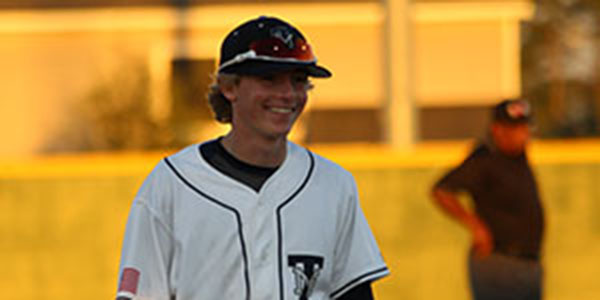 Sophomores Austin Roccaforte and Jordan Grice have both played baseball since they could begin swinging a bat. Making the varsity baseball team has given them a chance to show off their talents.
"I started playing baseball at three years old," Roccaforte said.
Austin, number seven, and Jordan, number three, played their first game of the season on March 14 and won against Huntsville with a score of 1-0.
Roccaforte and Grice practiced the Monday before the game to prepare.
"We practiced on Monday by hitting on the field," Grice said.
Roccaforte loves the competition when playing; Grice loves to hit home runs.
"I love the competition and the motivation I have," Roccaforte said, "I'm a competitor and I want to win."
The stakes are high in varsity games, and their nerves act accordingly. The upperclassmen on varsity have taught them how to handle the pressure.
"When I step up to the plate, I just tell myself to relax and hit the ball as hard as I can," Roccaforte said.
For these two sophomores, being part of the varsity team is a great accomplishment.
"It feels great to be on varsity; there's no better feeling," Grice said.
Not many underclassmen are skilled enough or have the amount of experience necessary to be on varsity, but these two sophomores do.
"Being an underclassman on varsity helps one mature," Roccaforte said. "It's awesome to play and win for the school," Roccaforte said.
The varsity upperclassmen are glad to have Austin and Jordan on their team.
"They bring talent and the will to work hard," junior Sage Stewart said.