Putting the Dub in Wildcats with Win Over Waller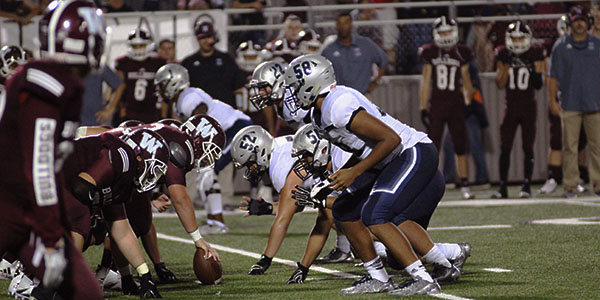 The Varsity Football team played against Waller on Saturday night, beating the Bulldogs 49-25.
The game began with a good start, with a touchdown for the Wildcats. Following a completed pass from Dru Baker to Jordan Grice, the Wildcats received another touchdown, increasing their lead 21-13.
Jordan Gidrey scored a touchdown for the Wildcats in a four-yard run, concluding the half with a 28-13 lead.
In the third quarter, Baker made a 14-yard touchdown run increasing their score 35-13.
Fast forward to the fourth quarter, Baker completes a 14-yard pass to Trenton Chinn, making the score 42-19.
Bryce Perkins made it 45-19 with a 49-yard touchdown run, just in time for the end of the game.