Lady Wildcats cruise to first-ever 6A District victory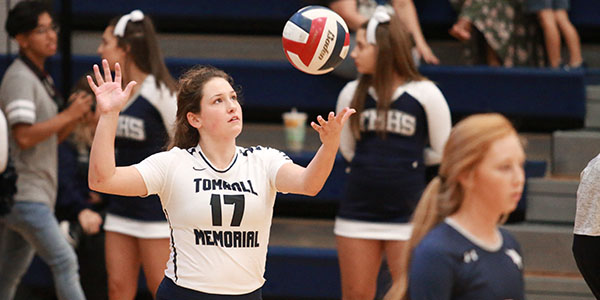 The Varsity volleyball team smashed through the 6A glass ceiling last night with a win over Cy Woods in their first District game. The Lady Wildcats won in four hard-fought games, defeating the opponents by as much of a margin of 10 points in a set.
Before the game, head coach Keia Torres distributed new gear to the team before their first District face-off.
"We wanted to show Cy Woods that we are one with new practice shirts," Torres said.
Dig leader junior Julia Carpenter prevented Cy Woods' balls from hitting the floor, helping the Wildcats to win.
"Just because we're the smallest school in our District, doesn't mean that we can't win," Carpenter said.  "It's our goal to go out there and prove ourselves."