Volleyball gears up for District Champs battle against Cy Ranch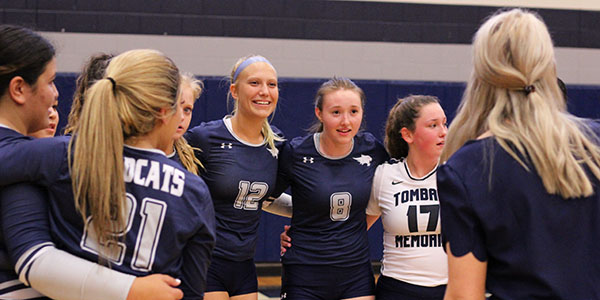 Coming off a 12-game winning streak, the varsity volleyball team aims to snag the title of District 14-6A  Champions with a win over the Cy Ranch Mustangs on Tuesday, Oct. 23.
"We want everyone there to support us," junior Sanna Apolskis said. "This is the most important game of the season."
Currently, the Lady Wildcats lead their division with a record of 13-2. They beat Cy Ranch in four sets in their previous encounter, on Sept. 21.
"Cy Ranch is really good," junior Teegan Walton said. "If we lose, then our schools will be co-District champs."
Organizations such as Senior Ladies Club and National Honor Society encourage their members to show up to the game and encourage the volleyball team from the stands.