Volleyball advances to second round of playoffs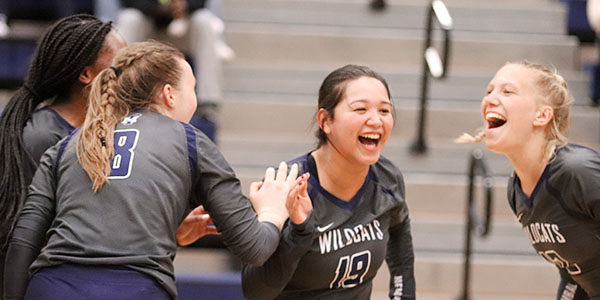 The Lady Wildcats will face off against the Woodlands Highlanders to battle for the title of Area Champs on Friday, Nov. 2 at 6 p.m. at Lake Creek High School in Montgomery.
"Friday is going to be an amazing showoff," junior Sanna Apolskis said. "Everyone should come out and support us."
The volleyball team won in four sets against the Vista Ridge Rangers, advancing to the second round of the 2018 Volleyball Regions State Championships.
To check out the playoffs brackets for all of 6A, click here.