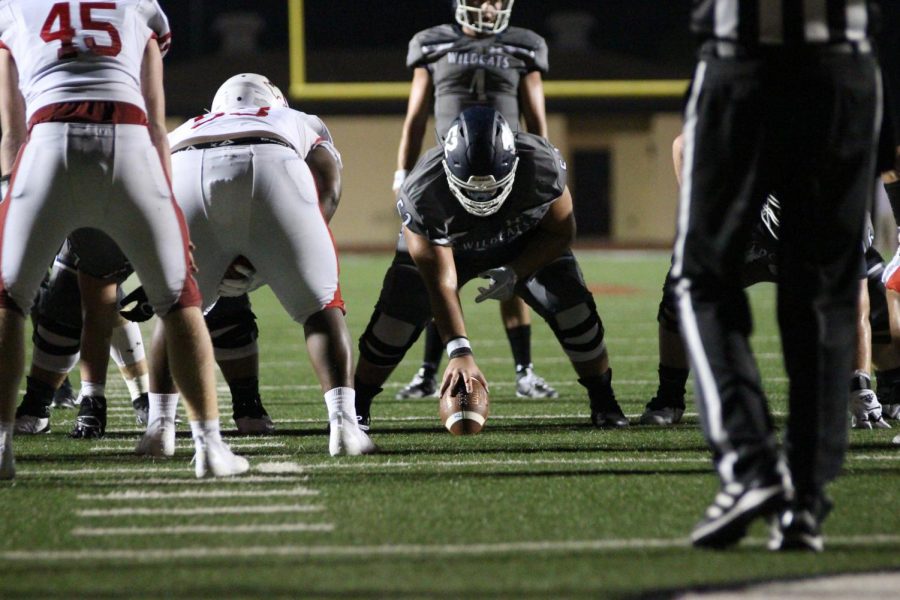 Football team earns patriotic show win
During a fast-paced Patriotic Show, the varsity football team defeated their town rivals, the Tomball Cougars, 48-14, kicking off the season with a strong win.
This year's game was delayed for two hours due to weather. The Tomball High Cougars provided shelter and restrooms in their auditorium for those performing in the half-time show.
The Wildcats scored within the first three minutes and dominated the rest of the game.