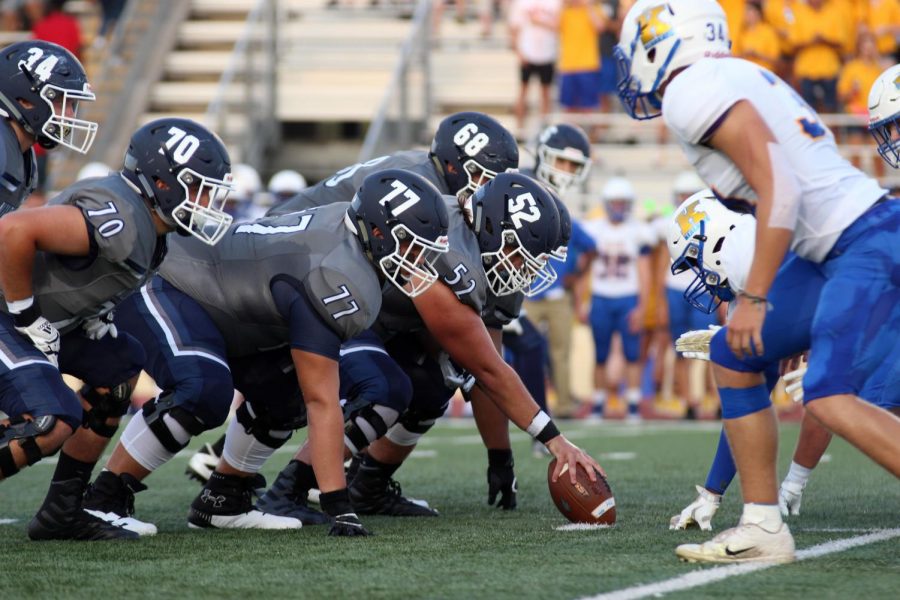 Wildcats beat the Bearkats in high-energy game
Last night, the Wildcat Varsity football team beat the Klein Bearkats 47-14.
The Wildcats took an early lead in the first quarter when junior Colton Marwill scored a touch down in the first two minutes, putting the Wildcats 6-0 with a missed field goal. This was followed by an interception by junior cornerback Josh Ruiz. The wildcats dominated the second quarter and ended the second half 27-7.
The Wildcats began the third quarter with an 80-yard fumble recovery return for a touchdown by senior Collin Bellows. The Bearkats scored twice and the quarter ended 40-14.
The wildcats scored one more time in the fourth quarter followed by a touchdown by the Bearkats, ending the high engrgy game 47-14.
The Wildcats will play the Cy Woods Friday the 13th at 7:00 p.m.