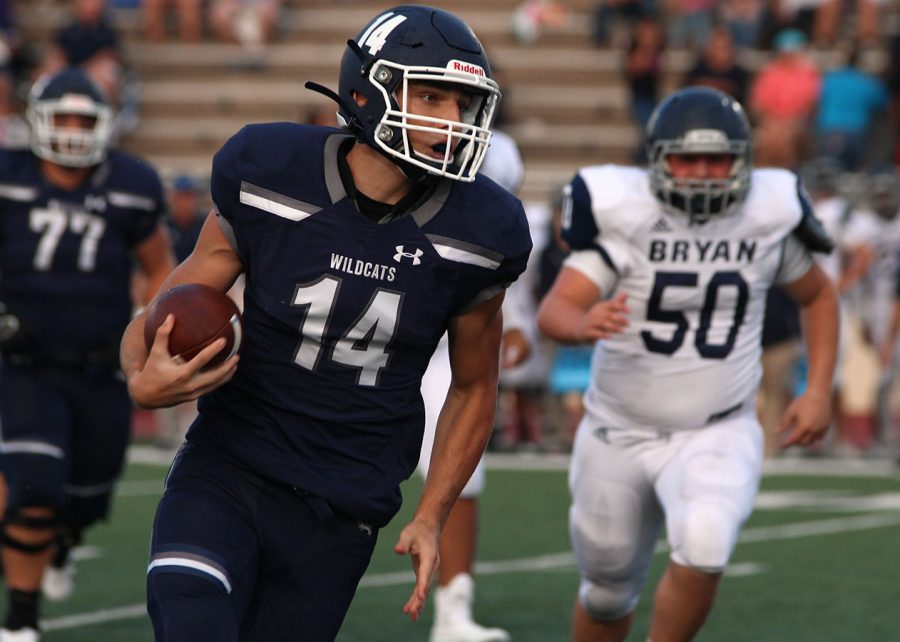 Wildcats winning streak back after shutting down Bryan
The Wildcat varsity football team defeated Bryan 40-0 during a high-energy homecoming game.
The Wildcats scored within the first few minutes with a 1-yard touchdown scored by junior Joseph Manjack. The Wildcats did not score the two-point conversion. The next play was a 23-yard run by Manjack that led to a 10-yard touchdown pass from Manjack to senior wide receiver Logan Kyle.  The first quarter ended 13-0.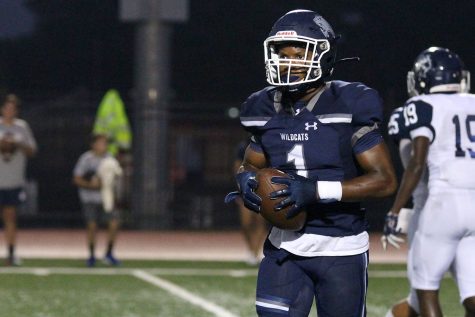 In the second quarter, sophomore running back Richard Rodriguez set up a 20-yard touchdown pass with a 32-yard run. The touchdown was passed from Manjack to Kyle. Manjack also threw a 28-yard touchdown pass to Kyle, ending the third quarter 20-0.
In the third quarter, a 37-yard pass set up a 31-yard touchdown pass from Manjack to Kyle. Following this a 25-yard interception return for a touchdown thrown by number 15 on Bryan to junior Alex Edmonson. The third quarter ended 40-0.
Neither team scored in the last quarter and the game ended 40-0.