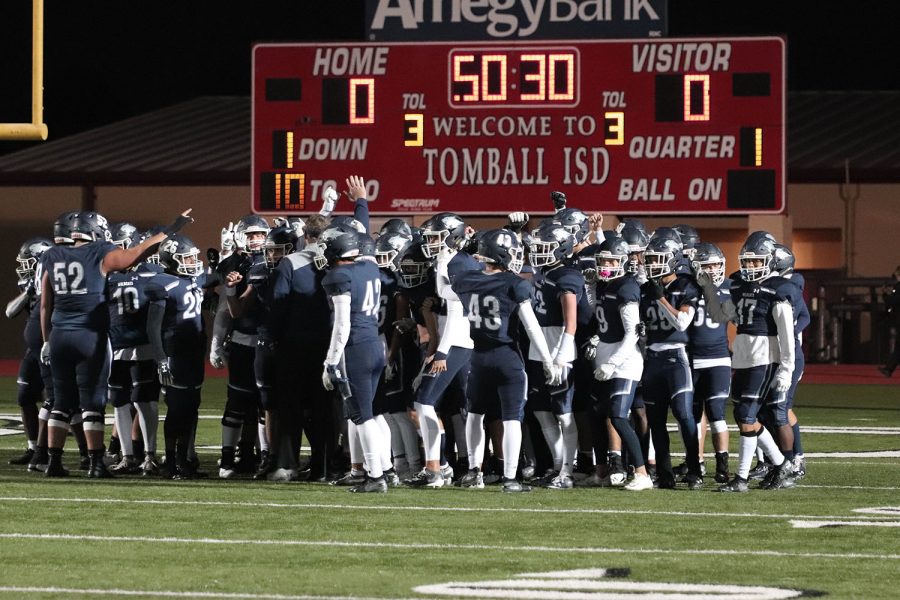 Varsity football earns the title co-district champions with a win over Cy Ranch
Varsity football team members are now co-district champions after defeating Cy Ranch 27-24 last Friday.
The first quarter began with a 55-yard pass from quarterback Colton Marwill to wide receiver Logan Kyle, setting up a 23-yard touchdown run by Marwill. The team did not get the 2-point conversion, ending the first quarter 6-0.
In the second quarter, Marwill threw a 50-yard touchdown pass to Kyle. Following this was a fumble recovery by safety Anthony Jones and an interception caught by cornerback Tre Jordan. This ended the second quarter 13-0.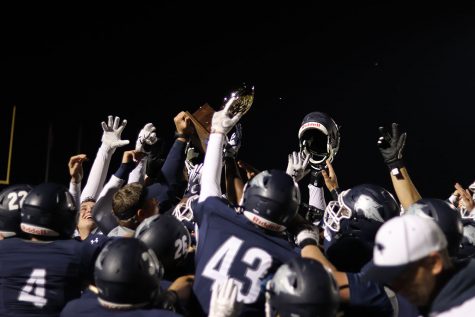 A 21-yard run from Marwill set up a 16-yard touchdown run from Marwill to wide receiver Joseph Manjack in the beginning of the third quarter. Cy Ranch scored 10 points in the third quarter, but the Wildcats were still ahead 20-10.
Carbrey Barnes scored the game-sealing touchdown in the fourth quarter. The game ended 27-24.