Tennis team undergoes changes, looks ahead to season
In light of COVID-19, the tennis team has introduced some new protocols this year to ensure the safety of the team and prevent an outbreak.
"We mandate that masks are worn at all times when players are not on the courts and that players maintain a 6 foot distance from each other at all times," head tennis coach Sean Dublin said. "Players also have to bring their own waters and snacks to practices and matches."
Enforcement of the new rules limits interaction between players and the team as a whole. However, despite the difficulties, the team has developed strong bonds.
"We can't really get close together when we're huddling up and talking before and after practices and matches," Dublin said. "What makes sports really special is the bonding the players get with one another but I think we have done a really great job assimilating to the COVID restrictions and maintaining a good tennis atmosphere."
With the school offering either online or in-person school, the team has split up, which creates some distance for the players. A decent portion of the team does online school and the only way to participate in the sport is by going to practice.
"I think COVID has slightly affected our ability to bond as a team" sophomore tennis player Andy He said. "The virtual kids don't get as much time with the team as the in person kids do because they're not allowed to be there during the class period, only for practice."
Along with the changes brought on by COVID-19, the team also saw a change in leadership with the introduction of a new head coach. He previously worked at Magnolia High School, where he also coached tennis.
"I am from this area and was familiar with Tomball ISD and its reputation as a great place to work," Dublin said. "So, when the opportunity arose to be a part of TMHS, I couldn't say no."
Dublin replaced former head coach, Elizabeth Leal, who moved at the end of last year to pursue advancements in her education and career. Dublin has spent time getting to know the players and the assistant coach while also preparing the team for the start of the fall season.

"
I want our players to make the most of their potential and play the best tennis they can play. If we can do that as a team, I'll be happy with our results."
— Head Tennis Coach Sean Dublin
"It's been great getting to know the team so far; I really enjoy all the players, they have great attitudes and a massive respect for the game of tennis," Dublin said. "Coach Herbert is always lightening the mood out there and having a good time."
The varsity tennis team started the season off with a few losses against Klein Cain and Klein High School. The JV team has also played one game so far with their match against Klein Cain.
"We played a tough opponent against Klein Cain and had some players out with injuries against Klein," Dublin said. "But I have no doubt that this team will rebound and finish the season strong."
In the most recent match, against Klein Forest, the varsity tennis team managed to come out on top. With a final score of 14-7 games overall, it marked the first win of the season.
"I think we've started out the season really well," junior tennis player Dishita Awataney said. "Yes we've had a few losses, but we just got our first win and I think that will motivate our players to continue to perform well".
Dublin has hope for a successful end to the fall season. His goal for the team this year is to make it to the playoffs and perform well when they get there.
"I want our players to make the most of their potential and play the best tennis they can play. If we can do that as a team, I'll be happy with our results."

About the Writer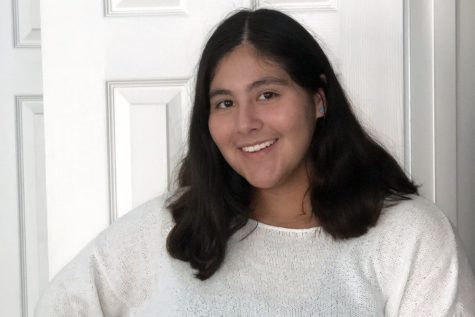 Courtney Simental, Staff Writer
Hey everyone, my name is Courtney Simental and I'm a senior this year! This is my second year in TMHS journalism and I am an editor for the yearbook. Besides...