From the Court to the Field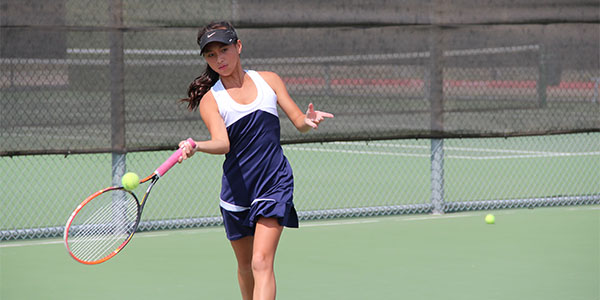 Breathing hard, she hopes that she danced good enough as she walks out of the gym. Junior Sarah Wuerker then went home to relax after a long audition process. As she clicks the refresh button again and again, she waits on the list of the award-winning 2015 Silver Stars.
When it finally comes up, her heart is racing again and she searches for her number. She goes crazy when she sees her number, because Wuerker's dream has just come true.
Over the past three years, she has spent her time on the court with a tennis racquet under the sun. But as junior year came to a close, she had one final year to try something new.
A gymnast of six years and a tennis player for four, Wuerker finally made the decision to try out for drill team.
"I didn't even know about drill team going into my freshman year," Wuerker said. "I had already started tennis out of school. That's why I chose tennis."
She knew at the dance clinic earlier this year that she wanted to be a part of the team because of how they made her feel.
"The girls are really nice," Wuerker said. "I felt really welcomed when I first hang out with them at the clinic."
Although she is now excited to be a part of the team, she's also leaving her love of tennis behind: The sport, the team, and her coach Misti Taylor.
"Coach and I had a really emotional talk," Wuerker said. "Gymnastics and tennis will always be a part of my life, and it's hard for me to think of myself as a disappointment, a failure, or a quitter. That's why it took me so long to decide to try out."
After coming into high school a couple of years ago and seeing the drill team at football games and pep rallies, it became something she wanted to do and now she has the chance to be on the field.
"It's going to be my senior year and I knew that I was going to regret it if I didn't try out," Wuerker said. "It's a bittersweet moment for me because it's been a hard decision, but I'm really excited to see what my future has in store."