The New "HOMI"
Wildcats Welcome New Counselor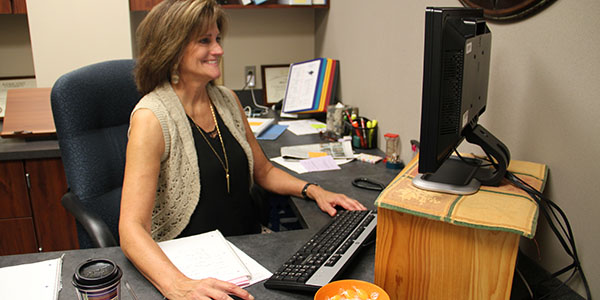 As the school increases its load of students each year, the staff needs to comply with the gradual growth of students. This year, there are many new staff members, and the AP offices have been switched around all because of the new "HOMI".
Assisting all students with the last names Ho-Mi, counselor Angie Wartick is the newest addition to the board of counselors. The new office, now located in the special needs hallway in the history wing of the school, is now what she calls her home, along with her "HOMIs".
"I've been in so many different schools, and this is an amazing school," Wartick said. "I don't think you guys realize how good you have it here."
Raised in Kansas, and having lived in Missouri and New Mexico, she has worked in elementary, middle, and high schools for the past 15 years.
"There are so many things that are different than my old schools," Wartick said. "I want to get a grip on how different things are. I'm mostly excited about getting to know my kids, from the freshmen to the seniors."
Residing in Magnolia, which is a good half hour away, Wartick decided to be a Wildcat even when there are closer schools.
"This is the best high school around. I don't know if you guys know that," Wartick said. "But that's why I'm here."
Wartick came into the school knowing no one, and according to her, things are a little different here in Texas. Across from the hall, counselor Sheri Forsyth has been helping her ease into things and get used to the schedule.
"She's definitely a welcomed addition," Forsyth said. "I've been helping her, and the counselors love her. We're so excited she's here."
In her office, Secretary Michelle Kaase and Assistant Principal Stephen Hinze share the privilege of being a "HOMI" with Wartick.
"When we met for the first time, it was an instant connection," Kaase said. "She's just that kind of person. She's outgoing, hilarious, caring, and very sweet."
Kaase openly admits she enjoys working beside Wartick because of her personality. But that isn't the only thing that makes her such a good counselor.
"From what I've seen so far, she's very hardworking," Hinze said. "The student is her priority. She's working hard to ensure that all students are successful."
With her bubbly and open personality, it's no question that Wartick is being welcomed with open arms. Looking forward to the year, she is ready to work hard for her students.
"When I was in Kansas, I could go into any high school and make a great impact," Wartick said. "But when I come to this school, I'm the weakest link. I know I'm new, but these counselors are amazing. It's a challenge to me, because I'm a little competitive, and they're really good, but I definitely have my work cut out for me here."
About the Writer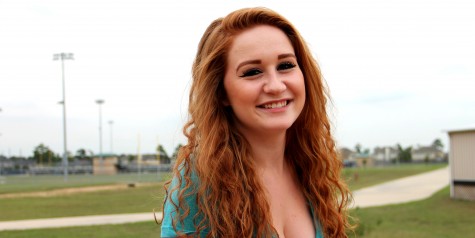 Kat Atchisson, Co-Editor
Hey, my name is Kat and this is my second year as Co-Editor and my third year of being a part of The Post staff. Being a senior this year, I'm excited...