RealCare Baby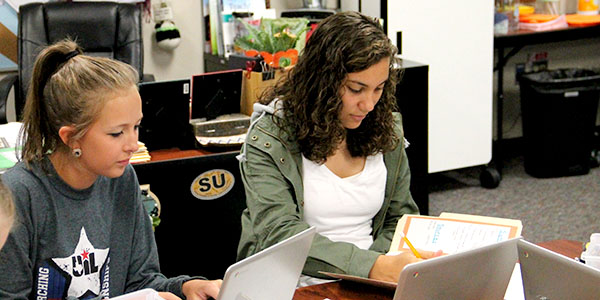 Crying babies and stressful nights, this class prepares students for their future.
Having the RealCare baby teaches students the importance of becoming a mother and the responsibilities of having a child.
"I encourage my students to go out with the baby so that they can see the social stigma of being a teen parent," Sibert said. "It gives students a different perspective of a teen parent so they have more of an understanding and aren't so judgemental."
Junior Cristal Trejo gave some insight on what gets taught in the Human Growth and Development class and the sorts of projects that the students are assigned to.
"This class prepares you for the future by letting you know why people do things and the way they think," Trejo said.
There are penalties for abusing, mistreating, or doing anything destructive to the baby.
"The students have to sign paperwork before hand so we can hold them accountable for the baby. They are also aware ahead of time how much the baby costs if something were to happen to it," Sibert said.  
Although there is an alternative research project, The RealCare baby for the most part  is mandatory for Siberts Human Growth and Development class because it is a part of the curriculum.
"This is a project built into the curriculum, you have to sign up and you can choose which gender and race you want, I have multiple," Sibert said.