French Club and Student Council Honor Paris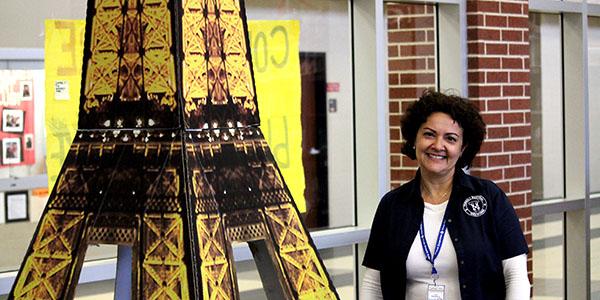 Last Friday, the city of Paris was attacked unexpectedly by terrorists, resulting in the loss of 129 lives. The attacks have resulted in major political conflicts, including France retaliating by targeting the terrorists' bases. Many countries are even considering closing their borders to Syrian refugees. To share their condolences, countries from all over the world are grieving the lives lost and have lit up national monuments with the colors of the French flag.
French Club and Student Council are teaming up to pay their respects by creating posters and memorials in honor of those fallen.
"The Student Council officers were talking about doing something to honor the French people, and then French Club contacted us," student council advisor Irma Sibert said. "The students want to show their respect for others around the school."
The two clubs had never worked together before.
"It's sad that it takes something like this to bring us together," Sibert said.
The idea was originally proposed by French Club officer senior Gurneet Kaur.
"Gurneet emailed me on Sunday saying she would like to make a memorial for the people lost in the attacks," French teacher Anna Sikaddour said. "I also had my classes write letters to the city of Paris."
The goal was to raise awareness in the school about how the attacks impacted the world. 
"It is important that the students know what happened, and how the people of Paris are reacting," Sikaddour said. "I don't think this tragic event should be ignored simply because we don't want the students to feel bad about it."
So far, the clubs have made a poster expressing "Solidarite" and set up a miniature Eiffel Tower in the library.
"France is in our thoughts, and we want to show that we feel solidarity," Sikaddour said. "Sometimes hearing people say that they care helps."
About the Writers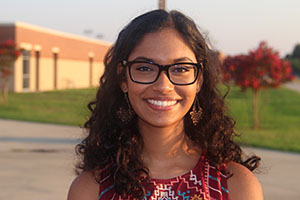 Khushi Ramlogun, Online Editor-in-Chief
Hi! My name is Khushi Ramlogun and I'm a senior. I'm so excited to be serving as an editor for the paper this year! I hope our staff publishes great stories...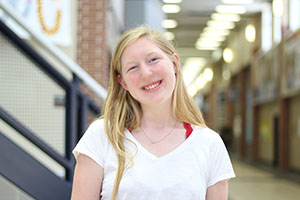 Katie Ann McCarver, Online Editor-in-Chief
Hi, I'm Katie Ann, and this is my third year writing for The Post. I'm a senior this year and the Online Editor-in-Chief. Along with Newspaper, I am...