First in Class for First Time Showman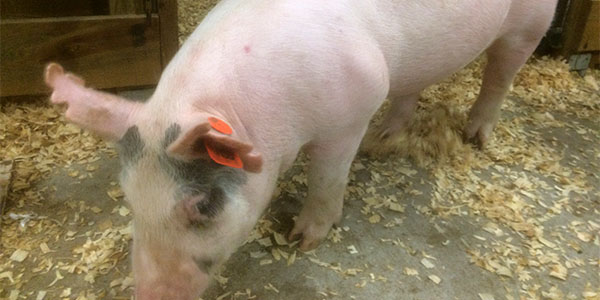 On January 28 and 29, FFA showed their animals ranging from rabbits to cows at Tomball High School. Many participants were given awards for their showmanship and the quality of their animals. Junior Chase Warner showed his pig, Charlie, and was scored first in his class and sixth overall.
"It feels pretty awesome," Warner said. "Even though it was my first time ever doing this and I wasn't that prepared, I'm very proud."
There are six different weight classes for pigs. For each class, the showmen walk their pig to show the judges how fit the pig is, and how well it listens.
"I was 101 percent terrified," Warner said. "It was one of the most nerve racking and overwhelming situations I've ever been in."
Warner had raised his pig, Charlie, since Sept. 26 and made sure that he was show ready. After the show, Warner auctioned off Charlie to Dr. James B. Hannigan for $2700.
"I'm not going to miss him that much," Warner said. "Though, it's going to be weird not seeing him everyday to take care of him."
Warner plans on taking FFA next year and showing another pig. He also wants to work on his showmanship so that he has a better chance of placing higher next year.
"It was a fun experience raising and showing Charlie," Warner said. "I definitely can't wait for next year."