Kicking Her Way to World Championships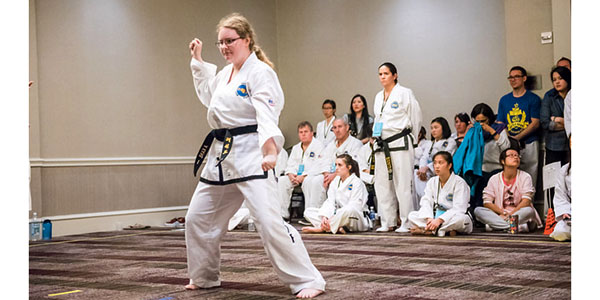 Punching, kicking, breaking plastic boards and memorizing combinations of taekwondo movements are all part of the normal routine for this blackbelt. Junior Anya Kane has qualified to compete in the taekwondo world championship in Brighton, England this summer from July 26-31.
To reach the championship Kane first had to compete at nationals, against everybody else in the U.S. trying to qualify.
"You have to compete at nationals and place high enough in either sparring matches or patterns," Kane said. "Which are combinations of movements that you have to memorize."
Luckily, Kane's taekwondo school has a non profit organization that pays for the 14-hour plane ride to England.
"We're also trying to raise money," Kane said.
Because this will be Kane's first international competition, she is pretty nervous.
"This competition is a really big deal, and there will probably be a lot of people," Kane said. "That's a little intimidating for me."
Another reason for nerves, is that a taekwondo competition doesn't come without risks. There is always the possibility of getting seriously injured while sparring.
"At nationals my opponent punched me in the nose and I started bleeding," Kane said. "It was the first time it happened to me so it was a little scary."