Staff Writers Attend ILPC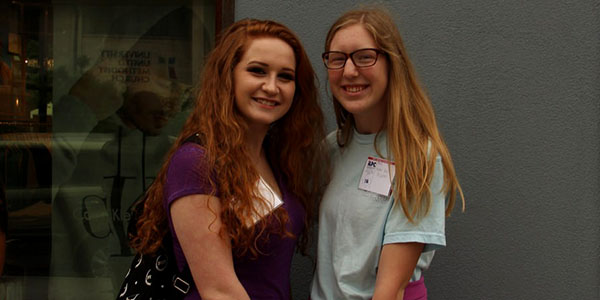 Last weekend, journalism students traveled to Austin, Texas to attend ILPC, a journalism conference held at the University of Texas.
"UT was incredibly beautiful and I would definitely visit again in the future," staff writer Emma Saunier said.
The students enjoyed their time in Austin, while visiting several places during the trip.
"We went to Hope Outdoor Gallery, then ate at Thread Gills," co-editor in chief of the newspaper Kat Atchisson said. "We had a great time."  
Saunier brought along her camera and took pictures of her fellow staff writers when they visited the Hope Outdoor Gallery.
"Taking pictures at the Gallery was a really fun experience and a cool way to experience Austin," staff writer Katie McCarver said.
Seminars during the convention taught students new ways to reinvent their newspapers by making them more reader-friendly and interactive.
"I got some tips on how to implement some new, fun and innovative things for newspaper and yearbook for next year," journalism adviser Jill Chumley said.