Juniors Receive Class Ranks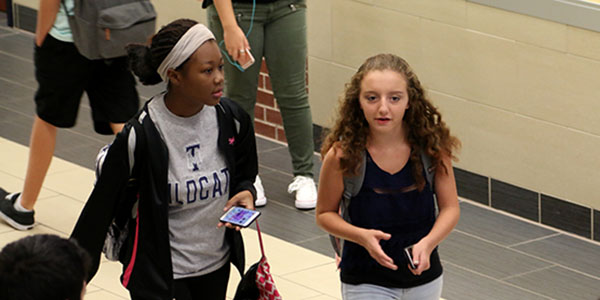 After two years of hard work and anticipation, eleventh graders have received their first class ranks. Juniors will receive updated class ranks three more times before they graduate; once at the beginning of their second semester of junior year, another time at the end of the summer of 2017, and again at the end of the first semester of their senior year. Top 10% is the prestigious category students work to be a part of, although the hard work does not stop if one learns they are in top 10.
While rank is important and something to be proud of, some students believe that rank is not defining.
"Before we received our ranks today, I told my friends that these numbers are not permanent and don't define us," junior Gianna Sperduti said. "Our ranks do not guarantee us success in life nor do they guarantee us happiness, so we should relax and be content with what we get, while still continuing to work hard."
Receiving ranks also motivates students to work even more diligently than they have in the past.
"I was nervous to get my rank, but once I did, I felt relieved to know where I stand," junior Bismah Khan said. "I'm going to work much harder this year to achieve the rank that I strive for."