FFA Students Select Animals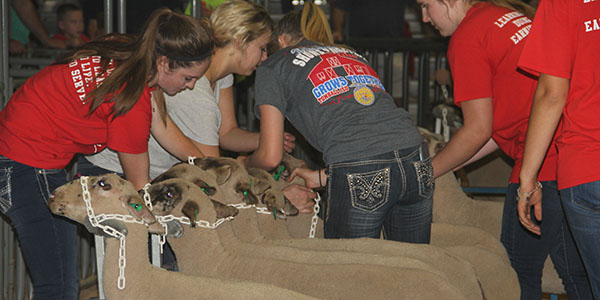 On Saturday October 1st, FFA students chose their animals for this school year. For the next five months, students will have to take care of their animals for auctions, which begin next January.
"I'm really excited to get my pig," Baylee Netrow said. "I've been looking forward to this since last year."
Once the students get their animals, they spend many hours with them to gain their trust, as the animals are scared.
"I'm really happy I have bonded with my pig so quickly," sophomore Lexi Skeen said. "The animals usually take a while before they grow comfortable."
The students will have to be with their animals two times a day for the next five months.
"Taking care of these animals takes a lot of time and effort," Skeen said. "But it is worth it because I love spending time with animals."
The animals need a lot of attention, and it is the student's responsibility to train the animals to respond to people and live amongst other animals. During the next five months, the students will be training their animals for show.
"Even though show is not for a while, I'm already excited for it," Skeen said. "I will be sad though when I have to give my pig away."
Before the students got their animals, they had to spend many hours at the barn preparing it for the animals.
"I'm really happy I get to do this," Netrow said. "I hope more people can enjoy this next year."