Students Dress up During Homecoming Week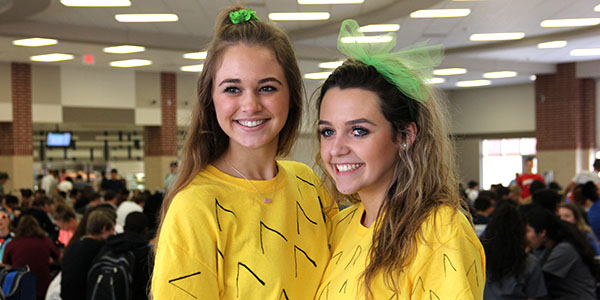 During homecoming week, students dressed up to exhibit their school pride. Everyday of the week, students dressed to show school spirit.
Blake Brockway was a participant in spirit week, dressing up everyday of the week.
"My favorite day was 60's day," Brockway said."Seeing everyone dressed up was really fun."
Monday was patriotic day, Tuesday; twin day, Wednesday; 60's day, Thursday; generation day, and Friday; blue out day.
"My favorite day was patriotic day," Chase Hindmarsh said. "I really enjoyed dressing up for that day and I'm a bit surprised by how many people dressed up."
Junior Jake larson was also a participant during spirit week.
"My favorite day was generation day," Larson said."I enjoyed seeing how many seniors actually dressed up as grandparents to be 'senior citizens.'"
Friday was blue out day, with the theme being to blue out the cubs.
"My favorite day was blue out day," Brandon Mclain said."It was nice to see the hallways filled with blue."
Saturday was the homecoming dance. The theme of the dance was 'A Walk Down the French Quarter.'
"I thought the theme for homecoming was really neat this year," Jonah Burch said. "I think the colors of the theme made the dance more interesting, and I think that this year's homecoming dance was a big success."
"I hope next year's dance will be as fun as this year's," Burch said." I'm looking forward to next year."
About the Writer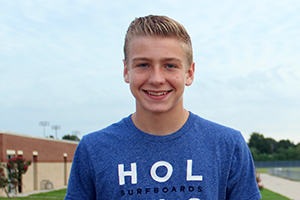 Blake Stegall, Staff Writer
Hi, my name is Blake Stegall and I'm new to the newspaper team. I'm a sophomore and am happy to be a part of the staff. I'm also a part of the football...