Support Guindon Sisters at First Annual Kickball Tournament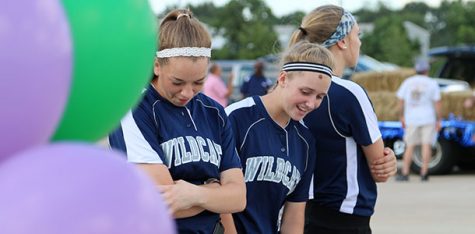 For Emma and Olivia Guindon, the past month has been tough. Nonetheless, lots of love and support have made life easier. Friends and family of the Guindons have shown support in many ways.
"The Guindons are overpowered with love and by how the community has supported them during this time," freshman Amanda Molnar said.
Scrapyard Dawg softball team general manager Connie May planned a kickball tournament in support of the Guindon family.  The kickball tournament is taking place on Sunday, December 11 at The Scrap Yard Dawgs Softball Field.  Also at this venue, there is a 5K run taking place along with volunteer and sponsorship opportunities.
This tournament will host many fun kickball games known as "Duck Soup," where the way one competes changes each inning.  One inning, one may have to run backwards, duck walk, or kick with a non-dominant foot.  Also attending are special guests such as theHouston Astros first baseman Tyler White, ESPN radio hosts Henry Thomas and Fred Davis, and Olympic softball players Crystl Bustos and Monica Abbott.
The softball team designed and sold shirts to raise awareness.  More than 450 shirts were sold to students and families all around the Houston area to show support for the Guindon family.  A great deal of people within the softball community, friends, and family are spreading the word about these acts of support.  Others have discovered these events through social media, such as Twitter, Instagram, and teamguindon.net.
Freshman Kylee Treider is a close friend of the whole Guindon family.  Treider describes Emma and Olivia as the two strongest people she has ever met and the best times of her life have always been spent with them.
"These girls are beautiful, and what they have gone through is unimaginable and unexplainable.  Through the storm, they are amazing people that I will forever be grateful for," Treider said.