Senior Advances to HOSA State Competitions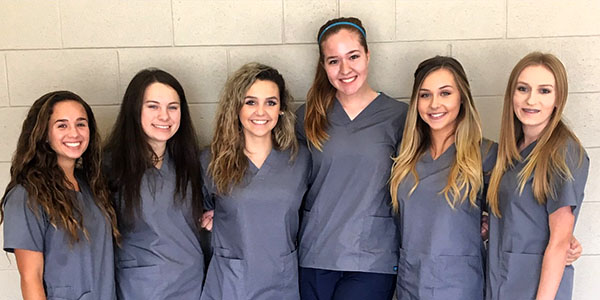 Senior Baylee O'Brien has advanced to state in two HOSA events; Pathophysiology and Health Care Issues. The competition will be held at Corpus Christi next April. O'Brien is HOSA's reporter this school year and is also part of the clinicals program.
"This is my second year competing in these events," O'Brien said. "Last year, I was one spot away from advancing to state, so I'm very excited to be competing at state this year."
O'Brien has been part of HOSA for two years and will be attending The University of Texas' College of Natural Sciences next year.
"I joined HOSA because I became interested in health care," O'Brien said. "After competing in these events and getting hands on experiences through the clinicals program, I now know for sure that this is the field I want to enter."
Along with O'Brien, seniors Heather Lake and Ashley Gilliam, and juniors Nikita Baragala Lopez and Samah Khan have qualified for the state competition. Senior Gracen Moran is an alternate.
"My goal is to place at state and then move onto nationals, which will be held at Disney World this year," O'Brien said.
Other students that are part of the school's health science programs are cheering on their fellow classmate.
"I've seen how much Baylee has studied for these events," senior pharmacy student Lauren Ysa said. "Knowing how dedicated she is makes me want her to succeed even more."
Wish O'Brien and the other competitors good luck before the competition.