Environmental Science Students Spend Day at Zoo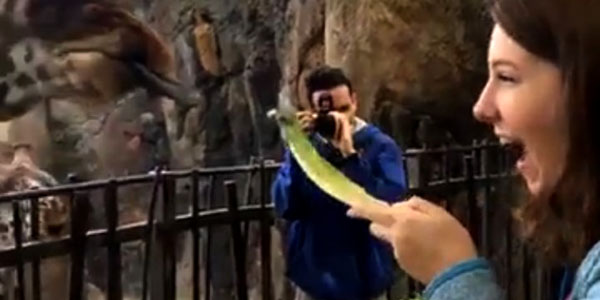 The AP Environmental Science (APES) class took a trip to the Houston Zoo on Monday, January 9. This trip was the second field trip the class has gone on this school year; the first was a trip to a wastewater treatment facility in Houston.
"I had a great time exploring the zoo," senior APES student Hannah Evey said. "We learned more about topics pertaining to environmental science while also having fun."
The class got the chance to feed giraffes and enter the petting zoo, as well as the chance to see elephants get washed.
"My favorite part of the day was when we fed the giraffes," senior APES student Gabby Hicks said. "We paid for one feeding, but the kind zookeeper let us feed the giraffes three times. It was an experience I'll always remember."
The trip was a treat for the class as it is mainly comprised of seniors, and field trips are hard to come by during the last year of high school.
"After we spent a good amount of time at the zoo, we ate lunch at an authentic Mexican restaurant and enjoyed it very much," Evey said.
This is the first year APES has been taught at the school; it is evident that this class is establishing itself well.