Senior Parent Organization Hosts McTeacher Night Fundraiser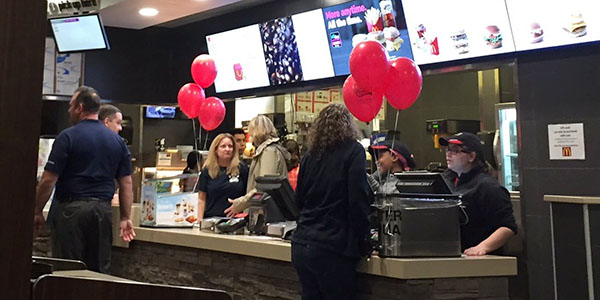 tThe senior class held a fundraiser at McDonald's this past Wednesday. The fundraiser, "McTeacher Night," raised money for the school by having teachers take orders at the front of the restaurant and at the drive-through. The fundraiser was a success; many families from around the community came to support the senior class and to have fun with the teachers.
"Working McTeacher night was a great experience," AP Government and AP Economics teacher Paula Temperilli said. "My job was to hand out drink cups and help at the front of the restaurant."
Among many members of the staff, counselor Sherry Forsyth served customers at the drive-through.
"McTeacher night was a really creative, funny, and successful fundraiser," senior Hannah Evey said. "I loved seeing the teachers work in a different environment; everyone had fun."