Student Clothing Line on the Rise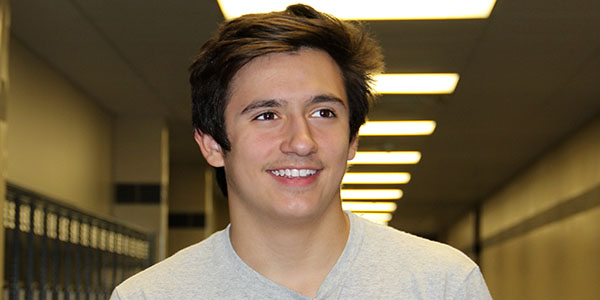 Freshman Tre Nealy is starting his own clothing line. The line is called flex.co, and has been in the works for quite some time.
"I came up with the idea to start flex.co because it's been a dream of mine to have people express themselves by wearing my own product," Nealy said.
Nealy and his friends sophomores Bryce Brochstein and Preston Downy have been working on creating a website and are close to having it open for the public.
"We're planning on opening the store at the beginning of June," Nealy said. "We'll then release different series of clothes." 
Flex.co will produce t-shirts with front pockets, long sleeve shirts with logos on the sleeves, and hoodies.
"We're going to make a section of t-shirts for men and women, and we are going to make unisex jackets," Nealy said.
Many designers use inspiration from other successful brands to create their own, but Nealy pays no mind to other brands when forming ideas for his line.
"I don't want my designs to be unoriginal," Nealy said. "When people see my material, I want them to think of it as completely different from any other brand."
Nealy plans on sending his clothing to famous YouTubers to try to get them to promote his brand. His team also plans on distributing the products amongst classmates and students at different schools.
"Eventually, we want to have our brand sold in Zumiez, and later establish our own store," Nealy said.
Junior Jalen Flores also plans to create a clothing line and call it LLT$ (Live Love The Money).  He is in the beginning steps of designing logos and figuring out the business aspect of the fashion world. He knows of Flex.co, but doesn't look at it as being competition.
"I'm my own self, and as long as I'm successful, competition doesn't matter," Flores said.
However, there are a lot of struggles with forming a clothing line.
"The main struggle for me is working consistently, and I always worry about people not liking the clothes. Self-confidence is a big struggle for me,"  Nealy said.
Flores agrees with the thought that creating something one likes can be a struggle.
"Coming up with ideas from scratch is pretty hard; it takes a lot of time and effort to get something you like," Flores said.