Appreciating our Librarians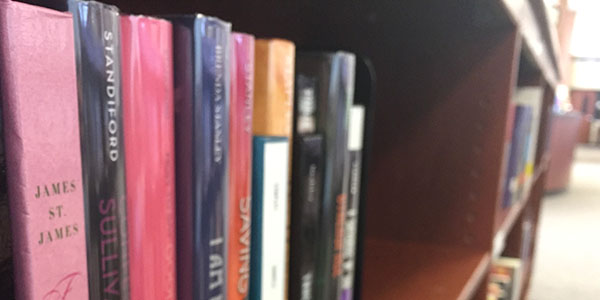 Studying in the library is serene. Amongst the books, students are able to sit down and go over the week's notes, study for an AP class, or just relax until their parents come to pick them up from school.
"I go to the school library around three times every school week," sophomore Sally Nasrawi said. "I always check out books and use the quiet space to do last minute studying."
The extensive collection of books in the library is one of the reasons so many students find it a useful place for recreation and studying purposes.
"I mostly use the library for research," sophomore Cameron Daniel said. "It almost always has the type of book I need."
While many students make good use of this space, plenty are also completely unaware of all that the librarians do for the school.
"We are in charge of a lot," librarian Doris Greenstreet said. "We take care of the Chrome carts, keep the computers updated, and circulate books and textbooks for the students."
Not only do our school librarians make sure to have the supplies students need, but they are always ready and willing to help any student with a request or provide assistance to those who need it.
"When I need help finding books related to a certain topic, they always help me out," Daniel said. "I'd like to thank them for it."
This readiness enables many students to not only come in during school hours but also after school for those who need to study or just have a quiet place to unwind before going home.
"I'd like to thank them for their dedication to keeping the school library opened for every student," Nasrawi said.
Doris Greenstreet has been a librarian at our school ever since the school was first opened, and has enjoyed working with the many students she's encountered over the past six years.
"I saw the library when it was just a cement pad in the ground and watched it grow from there," Greenstreet said. "We're very lucky to have this place."