Traveling to State with StuCo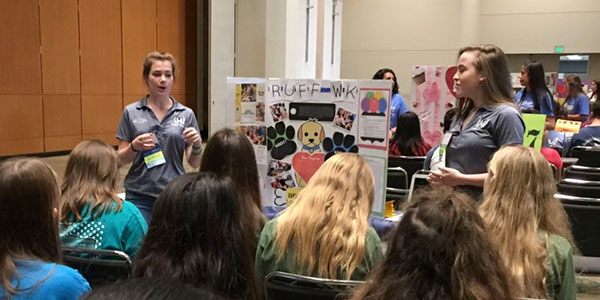 Recently, Student Council traveled to Arlington for the Texas Association of Councils state conference.
"Student councils from around Texas came together to learn from motivational speakers and listen to other schools' ideas for StuCo projects," StuCo vice-president and junior Gianna Sperduti said.
The student council hosted a table talk in which they discussed projects they've held at the school, such as Ruff Week.
"I spoke to many different schools about what our school's mission was, and I gained new ideas from other StuCo's that shared," Sperduti said.
There are many things that TASC can teach students.
"I became really invested when a speaker emphasized that the biggest room we had was room for improvement," Sperduti said.
Student council teaches students how to communicate and grow with the people around them.
"The best decision I've ever made was joining StuCo my freshman year," Sperduti said.