Seniors Compete in District's First Annual Chess Tournament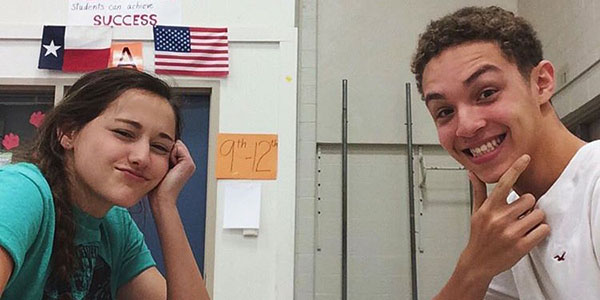 On April 22, students from all across the district competed in the annual chess tournament at Northpointe Intermediate. Competitors ranged from kindergarten to 12th grade, including seniors Jared Ramos and Rachel Morgan who placed second and first, respectively.
"I chose to participate in this chess tournament because I knew it would be fun and I've never gone to one before," Morgan said. "I moved to this school my junior year and was hoping there was a chess club, but there wasn't."
Morgan has played chess nearly her entire life, so the chess tournament provided a nice challenge.
"I enjoy it because there is a thought process of what you are going to do and the prediction of the other player," Morgan said. "It's a pretty fun, intense board game, especially if your prediction is wrong because then it spices things up."
The tournament ran for approximately five and a half hours, but since they were the only high schoolers to sign up, Ramos and Morgan competed against each other for the majority of the time.
"We're pretty much on the same level so it got intense," Morgan said. "We had a draw the first three rounds, and were given a clock to determine the winner. We finally had to do a 'blitz' round."
As seniors, both students are prepared to pursue their dreams after graduation.
"I'm going to college to hopefully major in aerospace engineering," Ramos said. "I eventually want to attend graduate school at MIT."
Although both contestants have played chess for almost as long as they can remember, neither has competed in a tournament before.
"I've never done any other tournaments," Ramos said. "But I would definitely do more if I had the chance."
Ramos and Morgan turned out to be the only high schoolers competing, intensifying the competition between them.
"People laughed at us and we laughed at ourselves for being the only high schoolers, but I personally enjoyed playing Jared every time," Morgan said. "He's one of my good friends and I'm glad I got to participate with him."