Moving from Private to Public School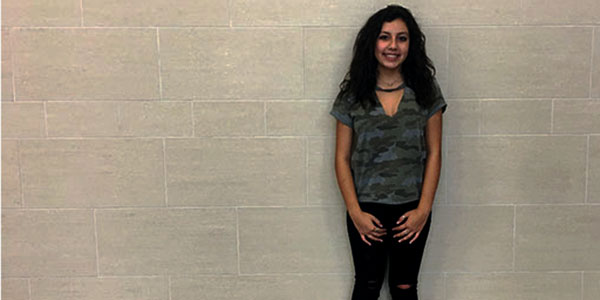 As she glanced out the window, her hands began to shake with a mix of nerves and excitement about high school. Freshman Christina Guzman moved to Tomball ISD from a private school, Salem Lutheran, this year.
"My first day of high school was both scary and exciting," Guzman said. "When we first drove up to the school, I felt nervous because going to high school is scary enough, but going to a new high school where you don't know anyone is even worse."
Guzman is excited to be a part of the TMHS community, mainly because it's easier and there are more opportunities.
"So far, being in public school has been easier than being in private because my teachers gave me too much homework in private school," Guzman said.
Although Guzman had no problem finding all of her classes, she still had some embarrassing moments her first week.
"On the second day of school, I tripped and almost fell down the stairs, which was extremely embarrassing," Guzman said.
Guzman is involved in theater and choir; being in choir gives her an opportunity to get to know more people and make new friends.
"In choir, I love the sounds and listening to all of the harmonies," Guzman said. "I also enjoy being able to be with other people who share the same hobby as me."
Guzman's goals for this year are to get to know more people and make good grades.
"My favorite thing about being a part of this high school is the people here; my teachers and peers seem really cool," Guzman said. "I also love the team spirit."
Freshman Abby Dy felt entertained by her first few weeks of being a freshman as well.
"My first day of being in Tomball Memorial was not bad because I actually found all my classes and wasn't lost," Dy said.
Dy attended Willow Wood Junior High last year, and her favorite part about being a freshman this year is having a fresh start and starting over with better teachers and a new school.
"One disadvantage of being in high school is that the school is so large and I rarely see my old friends from last year," Dy said.
Dy is an active member of StuCo, Key Club, and also dances on the Silver Stars drill team.
"My goals for this year are to do well in everything I do," Dy said. "I also want to make new friends and have a phenomenal freshman year."