Student council reveals HOCO spirit days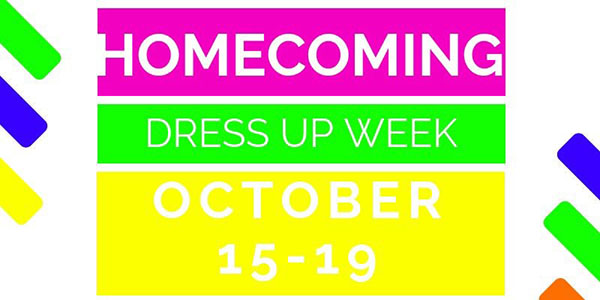 On Monday, student council released the 2018 homecoming spirit days. The schedule is:
Meme Monday – Dress up as your favorite meme, such as bongo cat.
Tacky Tourist Tuesday – Come to school in your cheesiest tourist gear.
Twin/Squad Wednesday – Grab your best friends and correlate your outfits.
Nickelodeon vs. Disney Thursday – Do you have a strong opinion about which channel is the most nostalgic? This is the day to show it off.
Class Colors – Every class has a specific color; listed below:
Freshmen: White
Sophomores: Grey/Silver
Juniors: Navy
Seniors: Neon
Homecoming tickets can be bought online and at lunch, or at the door for a slightly greater cost. The dance, themed "Back to the 80s," is on October 20.