Earning a place at State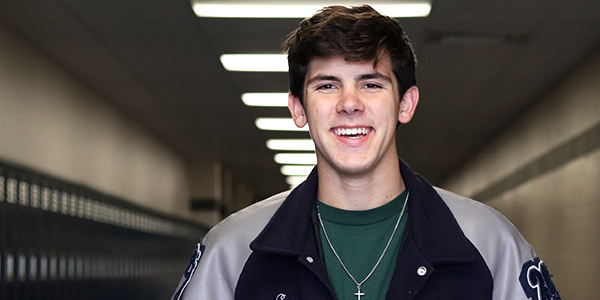 Taking a deep breath he stands up, walks over to the score sheet and anxiously scans the top of the page for his name. Realizing he placed 4th, senior Grant Williams celebrates his long awaited journey, and finally he'd placed at state.
Last weekend Grant Williams competed at the Texas FFA State Contest and brought home a 4th place banner in Job Interviews at Sam Houston State University.
"It has been a long journey to get to where I am at right now," senior Grant Williams said. "My time working on the job interview LDE has truly shaped me."
Williams has competed on the FFA team since junior year and this was his first year placing at state.
"The long practices each day made me want to give up but I knew that I had to keep pushing through if i wanted to achieve my goal," Williams said.
Williams practices several hours after school and has taken numerous practice tests in preparation for contests.
"My team and I have spent up to 14 hours in preparation for this event and they have stood alongside me all year." Williams said.  
Sophomore Jacie Remington has been in FFA with Grant since her freshman year.
"It's really hard to pull off what Grant did," Remington said. "It's really great to have someone like him to look up to."