Student jobs to consider for the summer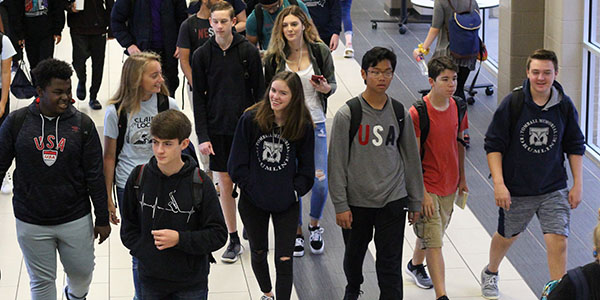 In the summer, students often look for a job to fill the time and earn some extra cash. Plenty of establishments are willing to hire teens in all different fields, such as retail and food service.
Senior Brooke Ontiveros has a lot of experience with working, both during school and in the summer. Though she works at Starbucks now, she began at the movie theater, Regal Lone Star, and recommends it for those just entering the workforce.
"It is a great job for a working high school student," Ontiveros said. "There are few customers on weekdays."
She valued her time working and realized that she always had a purpose and obligations.
"I learned that being the best student doesn't always matter," Ontiveros said. "Everyone is useful if they work hard."
Now that she works at Starbucks, Ontiveros has learned how to juggle a more high maintenance job where the position she fills depends on the day.
"Most of the more inexperienced workers will take the register," Ontiveros said. "This job is more hectic than the movie theatre, but it is a great job for people who want a challenge."
Junior Kellin Cardenas works as a waiter and busboy at the 403 Eats Food Truck Park and enjoys the social aspect of the job.
"I get to help people and I've always liked that," Cardenas said. "I got the job when my parents met the owners, who were looking for employees."
Though the food service industry is not Cardenas' favorite, the trade off is worth it.
"I make about $7.25 an hour, plus tips," Cardenas said. "One of the funniest things that's happened is when a stray dog ate roses made out of bacon. He thoroughly enjoyed them."
Junior Chloe Page worked as a lifeguard last summer, found through a senior who had already worked for the company.
"They were in the athletic training program at the school and promoted the job," Page said.
Though some jobs don't require experience, lifeguarding has two days of training where potential employees have to complete a series of drills.
"We had to do 12 laps across the pool. Four freestyle, 4 breaststroke, and another 4 freestyle," Page said. "We also had to do a brick dive and different drills with the red tubes."
Though the work is mostly for the safety of swimmers, Page had some other responsibilities on the job.
"I had to make sure kids followed the rules and were safe, along with making sure the pool maintenance was good."
Since it was her first year working as a lifeguard, Page made $8 an hour.
"Each additional year is another $1 more," Page said. "If I helped run pool parties, I got paid $12 an hour."
With endless opportunities in many different fields, students seeking a summer job may find an opening if they show a willingness to work.