Seniors Say Goodbye
With senior awards already over, graduation is just around the corner. Many seniors are preparing for their college endeavors.
"It's crazy to think that we're almost done with high school." senior Allie Pearson said. "I've felt so connected to this school and it will be sad to go."
Some juniors who have fulfilled their credit obligations are able to graduate early alongside the seniors.
"I'm excited to leave and pursue something that will help my career later in life," graduating junior Sean Parham said.
With graduation, many seniors are leaving their younger siblings behind.
"I've always had my sister by my side my entire high school career," junior Abby Cascarelli said. "It's going to be a shock going to school without her."
Others have come to terms with the departure of their older siblings.
"I think it will take a bit for the life to adjust back at home but I feel that it's for the best," junior Mary Catherine said.
For a lot of siblings, it will be like going into war without armor.
"It's scary to think that I will being going to school without my twin sister." senior Caroline Pearson said. "I've always gone to school with her and soon we'll be almost 300 miles away."
About the Writer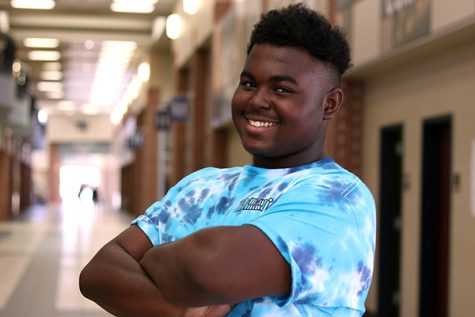 Isaiah Johnson, Staff Writer
Hey y'all, my name is Isaiah and I'm 16. This is my first year being on the newspaper team, but I'm really eager to be a staff writer for The Post....