How STUCO prepares for the homecoming dance
Classy hair, elegant makeup, loud music and low lights – homecoming is just a few days away, and much of the student body is ready to dance. Behind all the festivities, of course, lies the work and dedication of Student Council.
"We act as a bridge between what the students want and reality,"  STUCO pride and patriotism officer Tristan Shelton said.
STUCO began preparations last October, discussing plans at the end of last year's dance. 
"Throughout the year we're thinking about it," Shelton said. "We're asking people what they thought of last year's homecoming and what they think we could do better."
To set up the dance, members of STUCO attend various meetings throughout the year.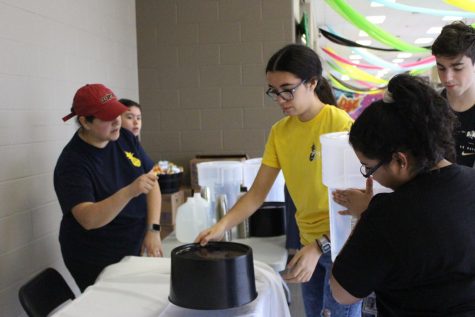 "During our meetings there's lots of arguing, decision making and process of elimination," Shelton said. "We come to an agreement through parliamentary procedure."
To choose the homecoming theme, STUCO polled the student body for options. 
"Over the summer when we sat down to finalize things, space was the most popular themes, plus the decorations were fantastic," Shelton said. "It just so happens the Area 51 raid was scheduled the day before, which we didn't plan."
STUCO also chooses decorations for the dance, with several new concepts for this year's dance.
"There's going to be blacklights and lots of neon," Shelton said. 
Planning doesn't end the day of the dance – members of student council come early to set up and leave late to clean up.
"We come early, set everything up, and clean up," Shelton said. "We put in many hours of hard prepping."
The homecoming dance will take place Saturday from 8 p.m. to 11 p.m. Doors close at 9:30 p.m.
About the Writer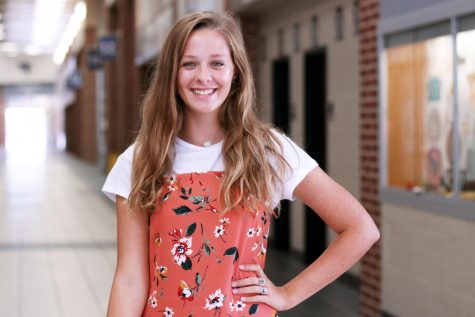 Madaline Cannon, Copy Editor
Hey, my name is Madaline, I'm a senior and this is my third year writing for The Post. This year I'm serving as Copy Editor and Social Media Editor and...