Meet your senior class officers
From prom, senior picnic, and other senior activities, the senior class officers have a large responsibility, especially this year with the addition of unique obstacles. Here are the 2020-2021 senior class officers, voted in by the student body:
Patrick Realyvasquez, President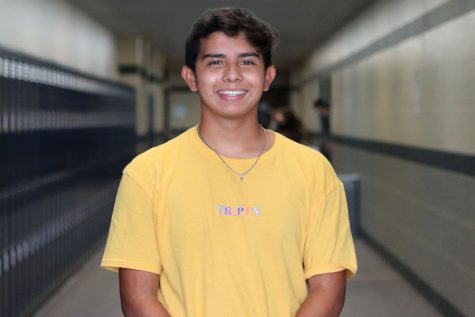 In his fourth year running for president, band president Patrick Realyvasquez has won the favor of the class of 2021 for the third time.
"I have a vision of what a good senior year would be and I would like to execute it for our class," Realyvasquez said.
The pandemic has limited senior activities and the class officers still need to figure out what is possible to accomplish safely this year.
"I've already had a couple people approach me with stuff that I could try to make happen," Realyvasquez said. "I just want to hear people's ideas and do my best to put them out there."
Among all things that are still unknown, Realyvasquez is eager to figure out the logistics of prom.
"I want to find a good theme that everyone is going to love and just make it good for everyone," Realyvasquez said.
Miley Wagner, Vice President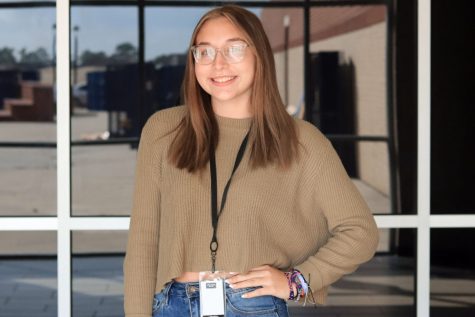 After experiencing leadership in student council as student connections officer, Miley Wagner decided to get more involved specifically in the senior class.
"Because of Corona, everything seems to be up in the air," Wagner said. "I wanted to be the one to plan stuff and make this year more lively than it would have been."
Wagner hopes to incorporate the student body's wishes into planning senior activities and create possible back-up plans for the worst case scenario.
"I want to do prom and a senior picnic," Wagner said. "But if that isn't possible, then I want to propose things similar like the school did with senior parking spots."
Like most seniors, Wagner is most excited for prom.
"Even if we don't get a prom, I'm excited for whatever we'll come up with," Wagner said.
Anais Colin, Secretary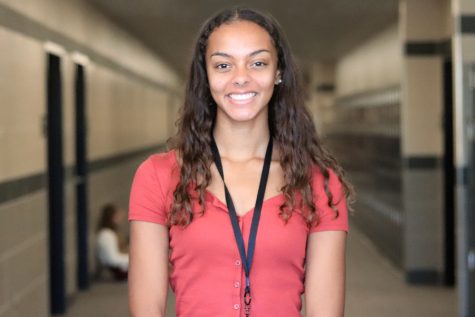 When COVID-19 transformed life as we know it, silver star Anais Colin took the chance to make an impact.
"This year is really unique and I want to help make it memorable for our class despite all the craziness," Colin said.
For the fall semester, Colin wants to focus on fundraising for spring activities and brainstorming new event ideas.
"Since we're so limited in the fall, I want to add events to the spring semester," Colin said. "Hopefully we can have more senior nights and celebrations."
Despite cancelations earlier this month, Colin is looking forward to a senior picnic.
"I'm really excited for the picnic," Colin said. "I think it will be really cool to have that in the spring."
Reed Baumann, Treasurer
Despite falling short in his run for president, varsity football player Reed Baumann will serve as class treasurer.
"I was runner-up in that category and they needed a treasurer so I accepted the position," Baumann said.
With COVID-19 complications, Baumann plans to build off what events previous senior class officers have organized.
"We're just trying to work with what we've got," Baumann said.
The officers plan to hold the father-daughter dance and Powder Puff after football season as fundraising events.
"I definitely excited for Powder Puff," Baumann said. "It's going to be awesome."
Julia Bozic, Historian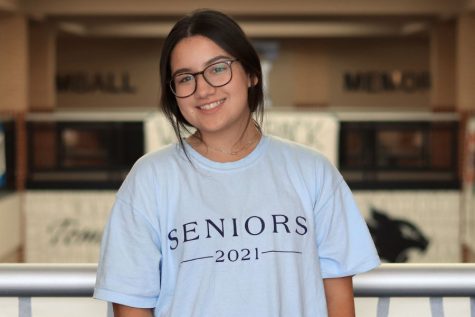 Motivated to increase the senior class' social media presence, student council officer Julia Bozic pushed to win class historian.
"I feel like our class wasn't really informed about a lot of things so I wanted to build on our social media platforms to give every senior recognition and the information they need," Bozic said.
Bozic's main focus is the class Instagram page (@tmhs.2021), building it into a resource for students to get quick news.
"I want to be like the class of 2020 page where everyone knew about it and reposted their stuff," Bozic said. "I want our class to lead by example for the next classes."
Another of Bozic's priorities is increasing school spirit.
"I wear white overalls to make the senior class stand out and help increase the student section at games," Bozic said.
Rather than one specific event, Bozic is excited to experience senior year as a whole and work towards her goals as historian.
"I'm excited for my last year of high school," Bozic said. "It's kind of scary but the class of 2021 will make it worthwhile."