AP Research now in session
This year, AP Research has come to campus as part two of the AP Capstone Program, following the launch of AP Seminar last school year.
"AP Research walks students through the official research process over the course of a school year." Lee said. "They research an issue of interest, identify a knowledge gap to be filled, review & select research methods, conduct research, analyze data, & report their original findings. It is our hope that AP Research students will be able to publish their findings in academic journals."
Those interested in the AP Capstone program must keep in mind that AP Seminar is a prerequisite for AP Research, and must take AP Seminar to move on to take AP Research.
"AP Seminar focuses on the fundamentals of researching & collaboration." Lee said. "AP Research asks students to find a gap in the knowledge around a particular topic and, throughout the year, they will fill that gap with their own original data from their own original research."
Students can come up with topics that interest them individually, making the research process more engaging.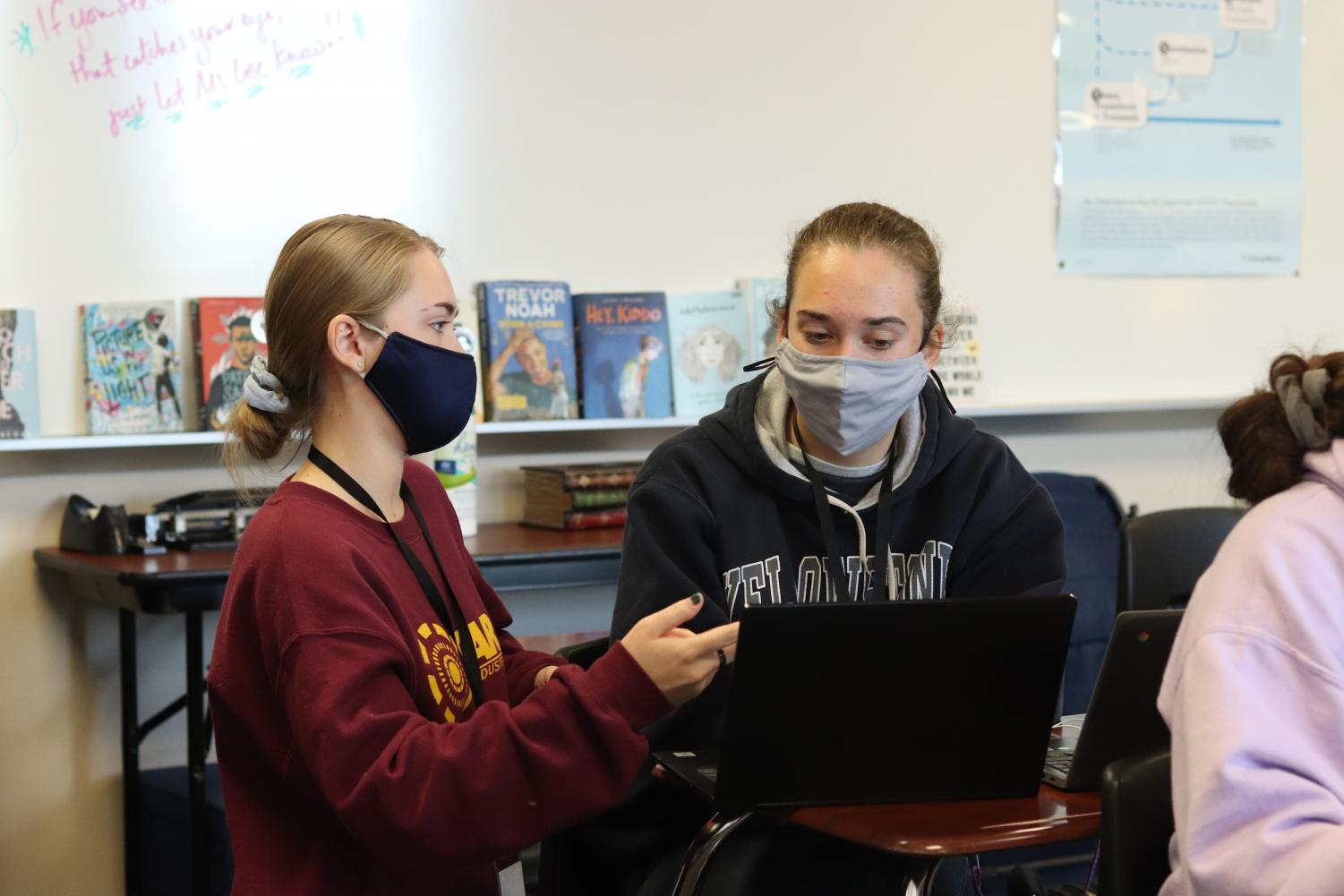 "For me, my topic deals with Filipino beauty standards and female Filipino American teenagers ages 13-18," senior Michiko Llosa said. "Despite the extensive research surrounding beauty standards in the Philippines, especially in regards to successful skin whitening industry, there is a lack of focus on the effects of such beauty ideals on the Filipino diaspora in the United States and whether or not Filipino Americans of the specific demographic I previously mentioned feel a cultural connection and need to conform to the beauty standards of their parents' country of origin."
While both Seminar and Research are centered on preparing the students for collegiate work, AP Research grants students a special opportunity to publish their findings.
"I think it's a good experience to have," senior Aubany Caton said. "Especially because I'm planning on going into physics and doing research in college so having the prior experience in doing professional research is very beneficial. There's also the possibility of my study being published which is really good on my resume especially considering I'm a high schooler."
As a new addition to TMHS, students are encouraged to explore this new learning environment as a tool for college readiness.
"Self-motivated & invested students who enjoy choosing what to study will enjoy the AP Capstone program. We are really excited to welcome more Capstone scholars into the AP Capstone program," Lee said.