Wildcats Lasso Magnolia West Mustangs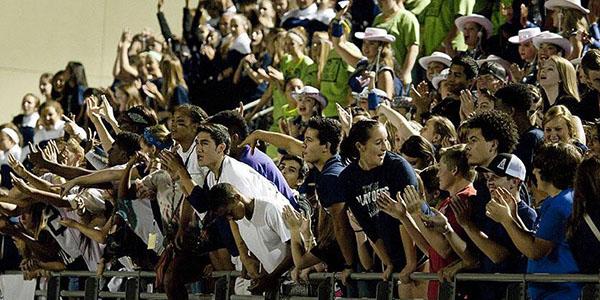 The field lights are on and the stands are filled with screaming students as the battle is about to begin. The players prepare for the war as their nerves begin to set in. This is what Friday night football is all about.
Friday night the Wildcats faced Magnolia West who sat at a record of 3-4.
Senior quarterback Austin Kelly led the Wildcat offense, picking apart Mag. Wests defense with 141 passing yards. But it would be the Wildcat defense that turned the game around.
as the fourth quarter started, the Wildcats trailed 42-28 hoping to pull it out in the final quarter.
Magnolia West quarterback Tyler Ferre gave the defense that opportunity fumbling the ball three times on consecutive possessions.even more unbelievable was that all three fumbles were ran back for touchdowns
The first fumble was recovered and scored by Junior Dylan Burnside and the final two by Senior Elliot Blott.
The Wildcat football showed the district that Tomball Memorial is a force to be reckoned with as they head into the upcoming game this week against the Stratford Spartans (4-3).