Boys Basketball Wins Season Opener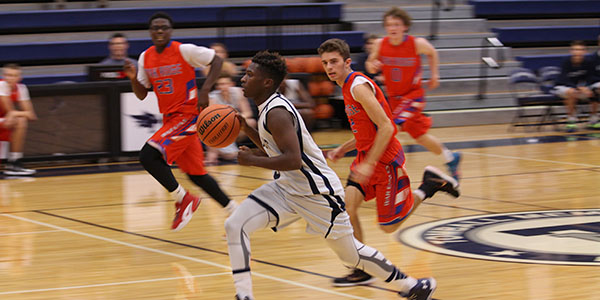 Boys basketball opened up their season with a prominent win over Oak Ridge Conroe, defeating them 67 – 47.
On Monday, November 16, the Wildcats faced off against Conroe's War Eagles for their season opener.
To start the game, the boys quickly established their lead. The score showed 11-10 at the end of the first quarter. Although the spread was small, the momentum was still in the hands of the Wildcats.
At the end of the half the War Eagles trailed 28-19, slowly expanding their lead in the second period.
The Wildcats owned the next half, gaining nearly thirty points in one quarter. Ending the half with a spread of 20 points over Conroe.