ROTC Hosts Drill Meet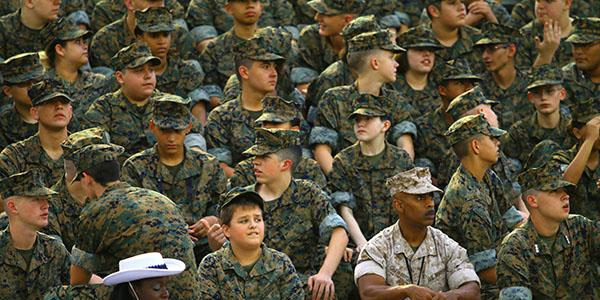 ROTC hosted the first annual Drill meet, in the cafeteria and hallways, for the entire Houston area school system on Saturday, April 2. 17 schools participated (13 ROTC and 4 LOTC) and competed for trophies in several different categories, such as armed drill team, unarmed drill team, physical fitness, and more. Besides one school bus breaking down, and another one getting lost, the event went smoothly.
"To keep it from being biased, we refrained from participating,"  Lieutenant Colonel Anthony Randall said. "It's proper competition etiquette."  
The students in ROTC showed off their leadership skills by running the event, notably in the concession stands.
"We needed to raise money for the trophies and the school, so we had the recruits run the concession stands," Randall said. "The trophies alone for this type of event costed over 2000 dollars"
The rigorous training regiment for the students entering this type of event includes hours upon hours of repeating the same drills to maintain the synchronization required for the competition.