District Releases New School Calendar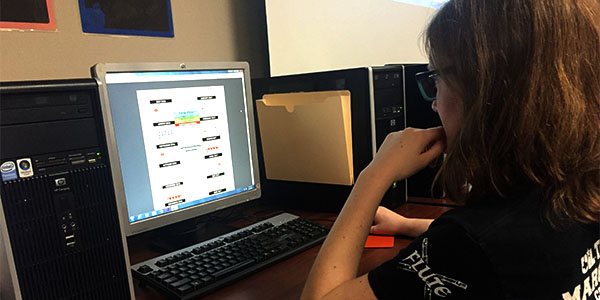 The school's semester schedule will be altered from six sets of six weeks to four sets of nine weeks, effective at the beginning of the 2016-2017 school year.
"It allows us more time to focus on instruction," Associate Principal Chad Smith said. "There will be an extended amount of time where teachers and students are not rushed."
The idea originated when the principals of the district came to agreement on a new schedule, and presented it to their department chairs.
"Our department chairs gave us their feedback on the idea," Smith said. "Then administration said we could move forward, and the board signed off on it."
Positive aspects of the new school calendar include more freedom for administration, less focus on testing, and more focus on learning.
"Sometimes it feels like we're testing, putting grades in, then turning around and doing the same thing," Smith said. "I feel like our lessons can be more creative, and we can have longer units."
With an increased grading period, not only teachers but also students have the opportunity to benefit.
"We've been very successful academically," Smith said. "This will give us more time, and with the same results."
The schedule change has been met with optimistic feedback by students, who appreciate the extra time to raise their grades.
"I had a nine weeks schedule at my old school," junior Khushi Ramlogun said. "When I moved here after my freshman year, I felt really rushed with only six."
However, not all students have warmed up to the idea of the new schedule so easily.
"If there are only two grading periods each semester, it makes it harder to exempt your finals," sophomore Nikita Baregala-Lopez said. "Instead of an average of three grades, you only have two."
The four sets of nine weeks schedule will be implemented district-wide.