Students Attend Lunch n' Learns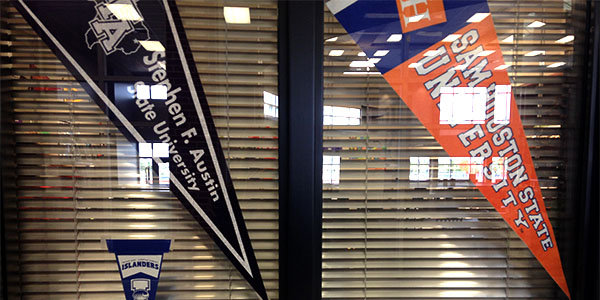 Lunch n' learns offer an opportunity to learn more information about a career or college. This fall, Lunch n' Learns will occur once or twice a week in the LGI. Representatives from different colleges will come to the campus and give a presentation, giving students a chance to ask questions.
The College and Career Center offers a variety of tools to help students explore and research careers and colleges. College and Career counselor Norma Phelan has worked at the school for three years. She has positively impacted students' pre-college careers by directing Lunch n' Learns and more.
"The lunches are a great opportunity for students to hear more about colleges without visiting the campuses," Phelan said.
Phelan started off as an English teacher, but felt she could make a greater impact as a counselor.
"My goal is to help students avoid some of the mistakes I have made in the past," Phelan said.
Lunch n' learns are something that Phelan brought with her from another campus when she arrived came to the school. Phelan noticed attendance rates were high and students were interested.
"The lunches are a way for me to get information to students without taking up class time," Phelan said.
Along with the lunches concerning colleges, there have been a few in the past that have covered careers. This year, Phelan is going to make the career lunches a focal point.
"I think they will help students, since they aren't as likely to do the research themselves," Phelan said. "It helps them to learn the information from someone."
These opportunities have helped students make decisions, and have given them better mindsets about post-high school plans.Without these resources, students may not attend college at all. Lunch n' Learns aim to guide more students to a path to success.
"This program provides helpful information about scholarships, applications, how to get accepted to colleges, and what to expect once I am accepted." senior Austin Powers said.