New Teacher Preparing for Speech and Debate UIL Events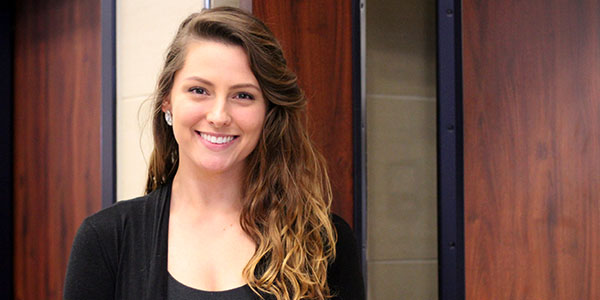 To continue helping others achieve their goals and teaching students with compassion, UIL speech and debate coach Sarah Jones transferred to this school at the beginning of the year.
"I absolutely love the culture here," Jones said. "I have heard about so many wonderful experiences from community members and teachers."
Jones has been teaching for the past six years and with the Tomball community the past four.
"I discovered Tomball Memorial because I've lived in Tomball for the past four years," Jones said. "I have enjoyed being a resident of the Tomball community."
Jones worked in Spring ISD before joining this staff. She attended college at Sam Houston State University for her undergraduate and graduated from Prairie View A&M.  Her degree was a Bachelor of Arts in Mass Communication with a concentration in Broadcast Journalism as well as a minor in Communication studies with a concentration in Deaf Culture.
"I remember being in eighth grade and telling myself that one day I would be a teacher," Jones said. "I had amazing teachers in fifth through eighth grade who really impacted me in such a positive way and honestly helped shape me into the learner and educator I am today."
Jones enjoys being a coach for UIL academics for speech and debate. Her favorite part about coaching her students is that they are determined to be successful. She wants her students to feel prepared and confident for when it's time to compete next semester.
"Dominating in our competing events would be amazing," Jones said. "But my main goal for the UIL academics is for my students to gain a better understanding of the competitive atmosphere and be prepared enough to place in our events."
Jones is ecstatic about joining Tomball Memorial, and she will always remember the positive influences that have impacted her as a teacher.
"One of my favorite quotes by Maya Angelou reflects my model of teaching," Jones said. "'I've learned that people will forget what you said and did, but they will never forget how you made them feel."