Marching Band Life
December 5, 2019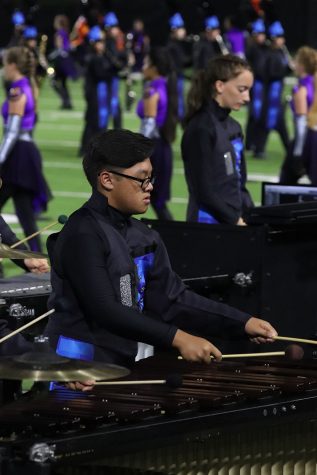 The two main sections of marching band percussion are the pit and drumline.
According to Cascarelli, "pit is different from drumline because to keep time you have to look into the center, and by doing that you can see all the happy expressions on your fellow players faces."
Cascarelli was on drumline her sophomore year but went back to the front ensemble (pit) her junior year.
"You create an inseparable bond and work very hard," Cascarelli said. "At the end it all pays off and you are able to perform with the people you love."
With the countless hours of hard work, band members have the opportunity to create lasting friendships with their peers. The activity causes them to always be around each other.
"Since band is so time consuming, the band hall kind of becomes a second home," Cascarelli said. "Without pit I probably wouldn't have been as close with Isaiah."
Cascarelli was able to become much better friends with senior Isaiah Johnson, the co-section leader, because of marching band.