Wildcat Spirit Given New Life by the First Pep-Rallies of the Year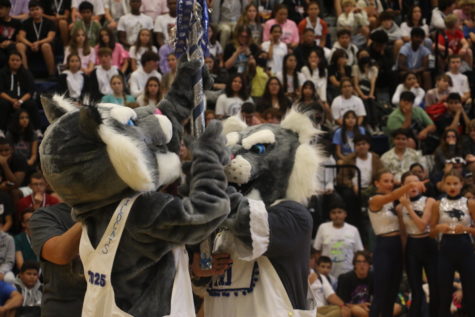 Welcome back Wildcats!!!! As we arrive at a brand new school year at Tomball Memorial, we are happy to see all the new and old faces alike. With this new year comes some of the best school spirit ever shown in Tomball Memorial's life span. The start of the new football season, as well as the start of many other sports, such as tennis, volleyball, cross country and water polo, students all over the school are showing their support for their fellow Wildcats.
     The students of TMHS have been able to put Wildcat pride on full display at this year's first pep-rallies of the year. An explosion of navy and white erupted through our gymnasium as both students and teachers gathered to show support for our sports and to show everyone what wildcats are truly made out of.
     Incoming freshmen have begun their high school experience with a bang. Steven Bui (09) enjoyed his first pep-rally as a freshman. "It was very amazing. It was a big upgrade compared to the junior schools,  and there was a lot more variety because of the size."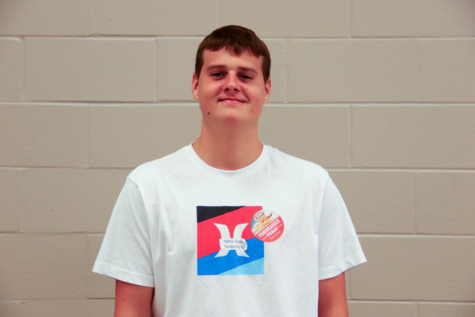 While the freshmen are just getting started, the seniors are back for their final year with more spirit than ever. Zane Bennett (12), tennis representative, was given the chance to speak as a senior at the pep-rally. "Speaking at the pep-rally was a phenomenal experience. It really showed me how to do public speaking and talk about important things like tennis." When it comes to pep-rallies, this is not Zane's first rodeo. When comparing this year's pep-rally to his previous years, Zane felt a difference from when he was just a freshman three years ago. "Now that I'm the big dog on campus, it has improved so much."
     The pep-rallies are a great way for students to show support for their school. These events are largely made possible by our student council, who work tirelessly to make the pep-rallies an experience to remember.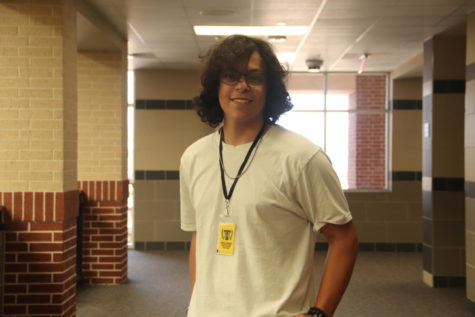 Being a student council member, Mateo Rodriguez's (12) involvement behind the scenes at a pep-rally was upgraded. "It's really fun to be able to represent the student council and for the audience to know who we are," Rodriguez said. Mateo also gave his advice for any students interested in volunteering in future pep-rallies. "If you do want to volunteer you have to volunteer way in advance, and don't be shy about it. We really do need volunteers. Last time we had a shortage and had to recruit people on the spot." Any students interested in volunteering can go to room 2101 during Wildcat Den or during their free time and ask the student council about volunteering.
     What a way to start off the year, Tomball Memorial has never been more of a vibrant learning environment that gives students an outlet not only to attain the skills they will need to succeed, but also to allow students to wear their colors on their sleeve. This is just the beginning, so come join us at the annual  Rock the Block parade on September 28th.
Let's make this year another great one at TMHS!!