Sport Scores
Saturday, February 24

Softball

Tomball Memorial High School 1 - The Woodlands 7

Saturday, February 24

Baseball

Tomball Memorial High School 9 - Cypress Creek 8

Friday, February 23

Boys Soccer

Tomball Memorial High School 2 - Hunstville 1

Tuesday, February 20

Girls Soccer

Tomball Memorial High School 0 - Tomball High School 2

Saturday, February 17

Boys Soccer

Tomball Memorial High School 0 - Tomball High School 1

Tuesday, February 13

Boys Soccer

Tomball Memorial High School 1 - Waller 3

Tuesday, February 13

Girls Soccer

Tomball Memorial High School 6 - Waller 0

Saturday, February 10

Boys Soccer

Tomball Memorial High School 0 - Magnolia 1

Friday, February 9

Girls Soccer

Tomball Memorial High School 2 - Magnolia 2

Tuesday, February 6

Girls Soccer

Tomball Memorial High School 4 - Willis 0
February 12, 2019
For all those who want to re-watch Megan Chin's driving safety video that aired on the Tuesday morning announcements, you can find it at the link below. https://www.schooltube.com/video/286c170e83dd47dfa1ef/Driving_Safety_Video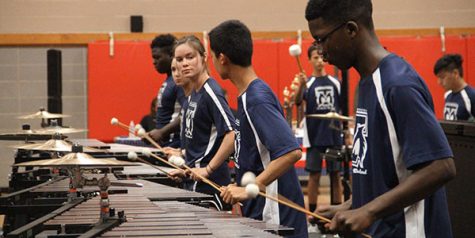 January 29, 2019
The 8th annual Night of Percussion show will take place on Saturday, Feb. 9 at 7. The theme is "My Favorite Things," and will feature performances from every percussion...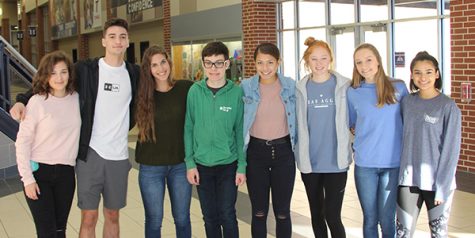 Discover which TMHS News @ Nine anchor you are
December 5, 2018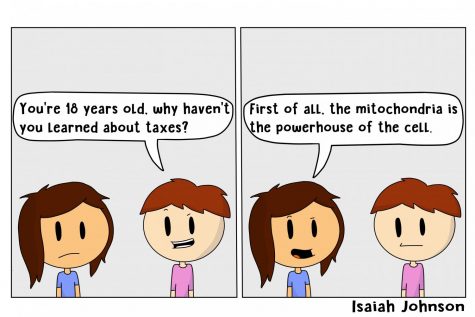 November 28, 2018
NHS to hold Mr. Wildcat tonight
April 18, 2019
NHS will host Mr. Wildcat, a fundraiser in which male seniors compete in a pageant to win scholarships, tonight. This year's theme is 'Boys of...
German to donate homemade dog toys
April 16, 2019
German National Honor Society is holding a meeting today after school to make dog toys for the Dachshund Rescue of Houston Donation Drive, held from April...
April 16, 2019
     Last week, the 2019-2020 WISE officers were elected. Aaiesha Baharun is president, Lizzy Pham is Vice President, Sara Robinson is secretary, Sabrina...
Countdown to Summer Break
Audrey Cascarelli, Online Editor-in-Chief
February 20, 2019
Last night, students in the Texas Future Music Educators club performed in their annual recital. The recital featured a variety of instruments and genres, including three...
Performing through The Sound of Musicals
February 11, 2019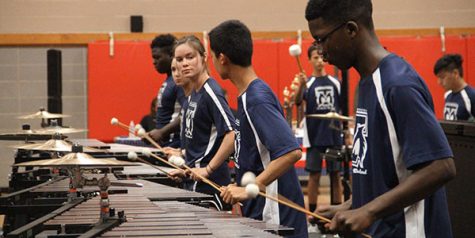 Eight reasons you should go to Night of Percussion
January 29, 2019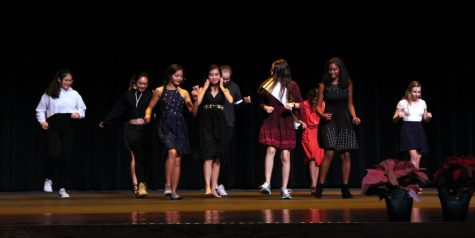 January 23, 2019
Student voices concern over class
December 14, 2018
Physics. This is a class that no one can prepare for emotionally. This is a class that WILL make you change everything you planned for the future. Did you used to understand...
Santaland Diaries wows with snarky sarcasm
December 4, 2018
If you look up 'amazing' in the dictionary, you would probably find a picture of "The Santaland Diaries." I was so impressed that the actress behind the one-woman...
Theatre leaves me caroling out of the auditorium
December 4, 2018
Though the plot line of Charles Dickens' "A Christmas Carol" never rubbed me the right way, the theatre department had me not wanting the show to end. Two hours went...
October 15, 2018
Blake Lively and Anna Kendrick costar in the new movie "A Simple Favor."   Initially the movie begins building on the theme of motherhood in suburbia. Unenthusiastic...

Loading ...