Last District Football Game
The Wildcats are in the playoffs once again
Caleb Moore, News Writer and Photographer
November 4, 2022
After six weeks of the district football season, the final games are here. After beating the Klein Oak Panthers 41-35, the Wildcats look to face off against the newest member of our district, the Waller Bulldogs. The Wildcats are currently on a two-game winning streak and look poised to take the match. Meanwhile, on the other side of the coin, the Bulldogs have not won a game in the entire year so far, currently, 0-6 in the district, placing them dead last. Now that we know that Klein High School officially lost to Klein Collins, the Wildcats have clinched their playoff spot.
Looking at the last two games for the Wildcats, they have proven themselves to be a dangerous team within the district. Beating Klein 41-31 and Klein Oak 41-35 has pushed the Wildcats to be a team to be taken seriously. The Wildcats were tied with the Klein Bearkats for the last playoff spot, and after yesterday when the Bearkats lost, the Wildcat's spot was officially secured. For the Wildcat's last game, they have to throw down with the Waller Bulldogs. This put the Wildcats in an excellent position to grab a win and ride that momentum into the playoffs.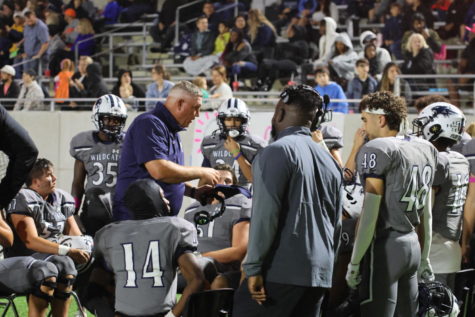 As stated earlier, the Wildcats did not have to do much to earn their spot, but that doesn't mean that their last game is unimportant. The Wildcats still have to face off against one last team and that team is the Waller Bulldogs. The Bulldogs have not won a single game this entire season, and it is expected for the Wildcats to easily take the game away from the Bulldogs and get their fourth district win. The Bulldogs are having their worst season since 2019, where the team also didn't win a single game. Their average points per game are the lowest in the district, only averaging around ~12 points per game. Compare that to the Wildcat's average of ~37 points per game, the second highest in our district, and it becomes clear that the Bulldog's offense leaves a lot to be desired.
This week sadly marks the end of the district season of 2022 and for a lot of teams, that means heartbreak at not making playoffs, but for Tomball Memorial, this week ends with excitement for the future. This week's matchup will take place at a different location than usual, at the Waller ISD Stadium on November 4th at 7:00 pm. It should be noted that the game's date is up for consideration to change due to unpredictable weather patterns. Can the Wildcats show their potential dominance one last time in the district? Or will they allow the Bulldogs to upset them?