Going for the Goal, Wildcats v.s. Panthers
Both Wildcat teams have a chance to pick up wins against Klein Oak
Caleb Moore, News Writer and Photographer
February 3, 2023
The 2023 district soccer season is already underway, and both our Wildcat squads have already taken on multiple teams. With two weeks' worth of games to look at, we can compare them to the others within our district and look forward to their next matchup against Klein Oak.
The women's team has started out strong. With a district record of 4-1, the squad has picked up convincing wins against Klein Cain (2-1), Klein Forest (4-0), Klein Collins (6-0), and Klein (4-3). The only loss they have is against Tomball (0-1). After looking at the games they have won, it becomes apparent that the women's team is dangerous. With a combined total of 16 district goals scored, we are only exceeded by Tomball, Klein, and Klein Oak. But not only do they have great offensive capabilities, their defense has been one of the strongest in our district. Only giving up 5 points to district opponents, the only two teams that were able to do better than the Wildcats are once again Tomball and Klein Oak, who have given up 4 points each. Klein Oak is the highest-ranked Klein school currently, as well as the 2nd highest-ranked team in our district, after Tomball, and that raises questions about whether or not the Wildcats are strong enough to beat them. Senior Haleyn Rankin believes that their previous wins have helped them out mentally.
"We are excited going into this game against Klein Oak," Rankin said. "Coming out of a big win against Klein really gives us the confidence to go out and have a good game."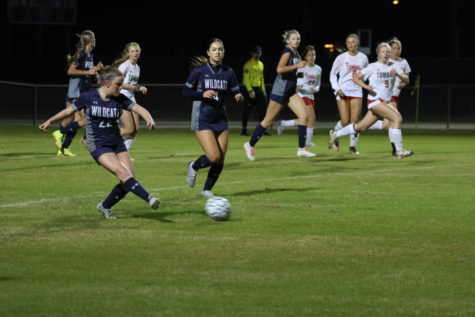 The Men's team hasn't had as strong of a start as the Women's team. After playing 3 district games, the Men's team heads into their game against Klein Oak with a 1-2 record. Losing their opening match to Klein Collins (0-1), and Klein earlier in the week (0-1), the team has struggled to get much done. Their one win, however, came from an upset to Tomball (2-1). Klein Oak has a district record of 1-1, however, if we include their nine preseason games, their record is 1-8-2. In comparison, our men's team's overall record is 5-5-1. The Wildcats men's team has an opportunity to pick up what could be a convincing win. When looking at our team's two district losses, a lack of team play has been the believed leading cause. However, the team is confident that they can change that. Senior Daniel Serna believes that if the team plays together, they can beat Klein Oak's Panthers.
"I believed that we played better than them (Klein), but we still have a lot to learn," Serna said. "We need to act as a team because if we played as we did on Tuesday, we won't be looking so good."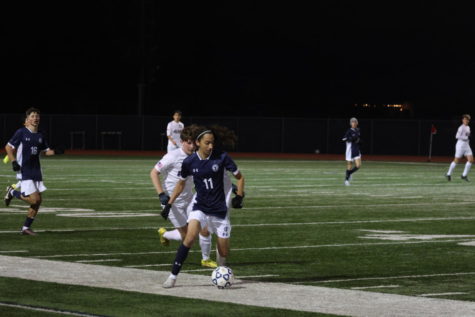 Both Tomball Memorial vs. Klein Oak games will be held on Friday, February 3rd. The Women's team will be away at Klein Oak High School and their game will start at 7:15 PM. The Men's team starts a little later at 7:30 PM and their game will be at Tomball Memorial High School.