How can you put into words a production that brings the audience to their feet?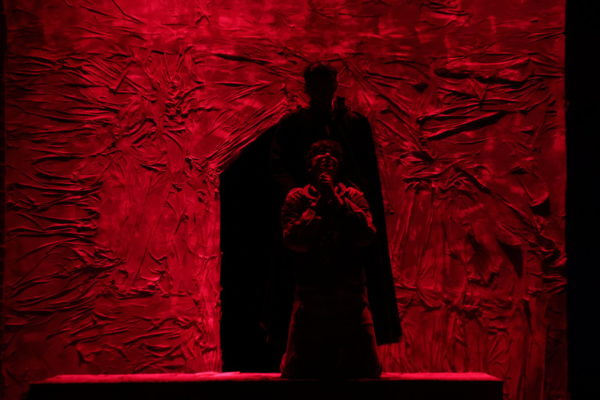 One that makes them whisper, laugh, and gasp in fear and awe, all at once? The Wildcat Theatre managed all this and more with their first cast production of Dracula.
Characters like Renfield- portrayed by Kaan Sengul- kept the audience laughing, and occasionally forced them to consider whether he was truly insane. The casting by director R. Bryce Ballew and asst. director Toby Drake was impeccable as always.
Ballew never fails to find the actors who connect with the characters they play in a way that convinces the audience they are one and the same. A great example of this is Dracula himself. Played by Kellen Highfield, Dracula held audiences spellbound with his first entrance, and every appearance after. At his first dramatic exit, they audibly burst into whispers of astonishment. Although playing an evil character, Highfield captured hearts in this performance to be revered.
Many can claim the honor of witnessing the growth of this budding actor, who always manages to make the audience fall in love, no matter the role. This young Christian Bale will without a doubt go far. But this success cannot be attributed only to him. Theatre is a team effort, and not one that will go unnoticed.
The set design was incredible, special effects and lighting made the play, with not a sound or light cue missed. The details of the impressive costuming and overall production made the show what it is, a performance that will keep people coming back, every night the show runs. If this is only the first play of the year, it can only be imagined what is to come.