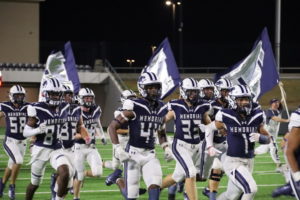 On Friday, the Wildcats played in the third and final non-district game against Eisenhower and won with a final score of 36-3. They once again proved why they are a team that should be taken seriously. The defense caused multiple turnovers, which resulted in many offensive toe-touching touchdowns.
Tomball Memorial Wildcats are in first place in District 6A Region II District 15, and they are now ranked in the top 50 teams in Texas 6A football. The Cats have outscored opponents 151 to 15 in their first three games. The team hopes to grow and prepare for district play to begin.
"The defense is growing, the defensive secondary is not letting anyone past, and that is showing with how many points the opposing teams have scored this season," senior cornerback Joshua Flash said. Flash made multiple tackles for loss on players that resulted in turnovers.
"I knew that I was creating separation on both run and pass plays, and I took advantage of that," senior wide receiver Yeriel Rodriguez said. Rodriguez sprinter into the end zone for three touchdowns on Friday's game with 41 rushing yards and 93 receiving yards.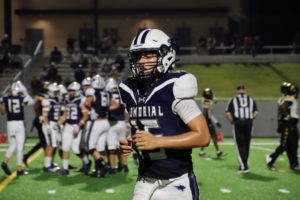 "I feel that with the rest of the defensive line. I feel comfortable attacking the quarterback and getting tackles," senior defensive lineman Dylan Curl said. Curl led the team in tackles with six and three for a loss on Friday night.
The Wildcats will have their bye this week and are hoping to use their extra week to rest, recover, prepare, and practice for their first district game and homecoming game against Klein Cain at Tomball ISD Stadium on Friday, September 22.