Another Year Another TMHS Miss Tomball
Both Miss Tomball and First Runner-Up From Tomball Memorial High School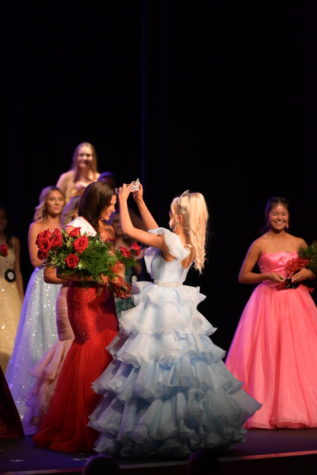 Last month, the much anticipated Miss Tomball of 2023 pageant took place. Held on November 19th, 2022, this event marks a new era for the Tomball community. The pageant was located at the Tomball High School auditorium and was sponsored by the beauty salon, Aloha Beauty Lounge. The Miss Tomball position comes with a lot of responsibilities, including serving as a community ambassador and representing the Tomball Chamber of Commerce at regional events. It also offers many opportunities, including the potential to win scholarships.
The friends and family of pageant contestants expressed their unwavering support throughout the duration of the competition. Receiving such positive encouragement from their peers, not only did Tomball Memorial student, Addison Collier, win first runner-up, but TMHS junior—Annelise Garrison—was crowned with the honored title of Miss Tomball!
Annelise Garrison, who was named Miss Tomball 2023, has embraced her new position with enthusiasm and optimism for what lies ahead. "It was an absolute dream come true for me," Garrison said. "I loved being able to share why I love Tomball and how I think I could help it." Following the pageant's conclusion, Garrison wasn't the only one who was left ecstatic. Similar sentiments of excitement were shared among the participants alike.
First runner-up, Addison Collier was delighted that she had the opportunity to be a part of such a remarkable event. "The experience is amazing," Collier said. "It's just so much fun to just participate." These girls are an inspiration to countless of students thanks to the extraordinary talent and intellect they display. The spectacular performances presented by this year's pageant contestants are ones that will not be soon forgotten!